AIM Globals AIMcademy Attracts Solid Crowd Of 6,000
June 17, 2018
By Team Business For Home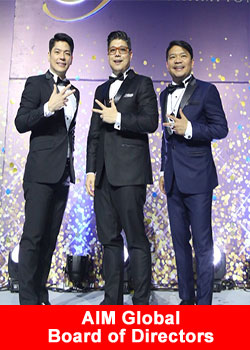 Alliance In Motion Global, a Triple A classified opportunity by Business For Home,  attracts a solid crowd of 6,000 and the exclusive Gala night for Top Leaders Worldwide.
Six thousand enthusiastic distributors and seven hundred international delegates filled the Mall of Asia Arena on May 18, 2018, the second-day of its four-day anniversary celebration of MLM giant Alliance In Motion Global, for AIM Globals AIMcademy Training. This is where the international and local distributors spend a whole day dedicated for learning and extensive training about the existing and new products, as well as building business online and offline.
With the theme First & Best: The Champion Attitude!', AIM Global invited the best speakers for the AIMcademy convention. Dr. Butch Villena, AIM Globals Medical and Product Trainer, discussed the benefits of BURN Mate Iced Tea, NaturaCentials Feminine Wash,Masculine Wash and Herbal Toothpaste.
Miss Wong Sue Yin of DSM championed the heart-friendly food supplement VidaMaxx and functional beverage Vida Drink. VidaMaxx has resVida and FruitFlow. ResVida is a patented and clinically-proven ingredient that dilates the arteries in the heart while FruitFlow is a tomato-based ingredient that helps maintain normal platelet aggregation, which contributes to healthy blood flow. Both of these ingredients from DSM have published human clinical studies.
Dr. Irvin Miranda presented how the triple patented, scientifically-tested iPro-tect Home and iPro-tect 24/7 provide round-the-clock protection against viruses and bacteria. Mr. Bill Robbs of Weider Global Nutrition showcased the importance of exercise, a balanced diet and the use of BURN products to help achieve immediate and long-term weight loss goals. Dr. Dean Morris of Natures Way presented AIM Globals flagship product, C24/7. C24/7 provides cellular protection, longevity, immunity, nourishment, energizer, cardio protection and cancer protection. It boasts of containing the highest level of antioxidants and ORAC value.
Mr. Michael Trinidad expressed the importance Ener-Chi water by Ultra H2 and the benefits of using NuU H2. Ultra H2 has the newest and most advanced Japanese Technology that creates Molecular Hydrogen up to 1,500 PPB, the highest in the industry of Portable Molecular Hydrogen Medical devices, even out-performing the leading household medical device that costs U$ 5,000. NuU H2 is another breakthrough device that provides brightening, smoothening and lifting effect on the face and neck revealing a younger, newer you'.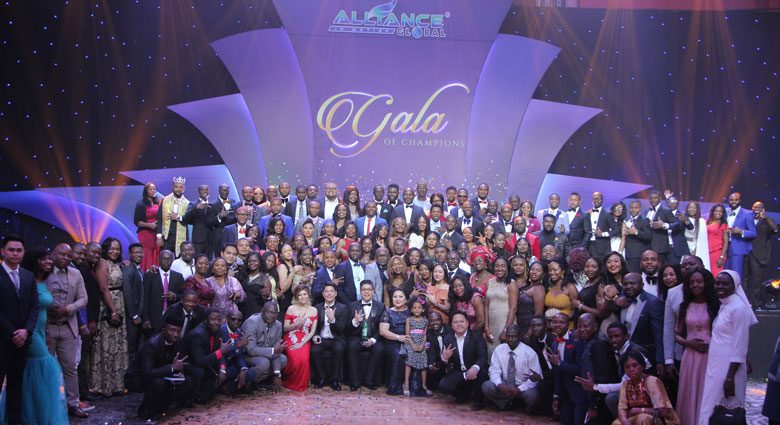 The impact of Molecular Hydrogen on humans, animals and individual cells has over seven hundred extensive published peer-reviewed studies and researches showing that Molecular Hydrogen regulates over two hundred biomolecules that provide benefits in two hundred health conditions and disease models, affecting virtually every organ in the human body.
Chi Practitioner Jeremy Looi made a fun and informative product demonstration for Ener-Chi Diffuser and Ener-Chi Pendant. Both products aid in combatting the harmful and long-term effects ElectroMagnetic Field radiation. The presentation also showed the volunteers improvement of flexibility, balance, and strength to the audience.
Company Vice Presidents Arnel Limpin and Jurgen Gonzales both shared their knowledge about the skill set needed to become a champion leader in the industry.
The crowd was all ears with the insights shared by the Board of Directors/Founders. Setting the right goals, being passionate and compassionate and having the initiative to make a difference were the qualities Chief Marketing Officer John Asperin and Chief Finance Officer Engr. Francis Miguel gave importance.
Lastly, Chief Executive Officer and Visionary President Dr. Eduardo Cabantog discussed the innovations through market segmentations reaching all of the diversified markets and retail-to-recruit approach in massive building of network organization.
The four-day 12th anniversary celebration of Alliance In Motion Global ended with its most awaited event last May 21, 2018-The Gala of Champions' was a unique symmetry of great music, high fashion, entertaining performances and outstanding food.
A sea of shimmering evening gowns and sophisticated tuxes filled the dazzling halls of Manila Marriot Hotels Grand Ballroom. An array of different exquisite dishes was served to the top five hundred leaders, seven hundred foreign delegates and special guests as Moira Dela Torre, one of the most popular artists in the Philippines today, enchanted the crowd with her biggest hits.
AIM Globals Board of Directors, ALIVE Foundation Chairperson Dr. Connie Cabantog and international partners from NaturaLife Asia, Natures Way and Weider Global Nutrition came in full attendance.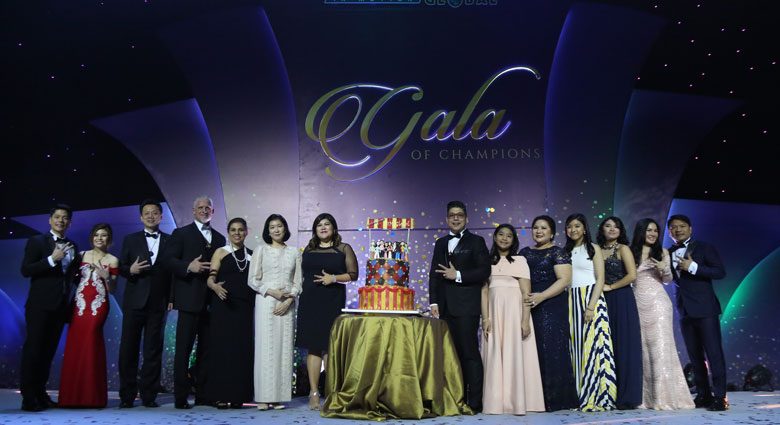 Highlights from the gala were the grand revelation of the new awards AIM Global received from Business For Home (100 Solid Top MLM Direct Sales Company 2018, Top 25 Momentum Direct Selling Companies 2018 and for CEO/Visionary President Dr. Ed Cabantog as one of the Ambassadors of Network Marketing – Hall of Fame 2018), the companys continuous rise at the Philippine Business Profiles and Perspectives (rank #915 over top 8,000 companies in the Philippines), a grand toast made by CEO/Visionary President Dr. Ed Cabantog and a cake-cutting ceremony that symbolizes the unity of the AIM Global Family of Champions.
The night ended on a high-note as everyone enjoyed immensely dancing the night away.
ABOUT AIM GLOBAL
Founded by Network Marketing icons Raymond John' Asperin, Engr. Francis Miguel and Dr. Eduardo Cabantog in 2006, Alliance In Motion Global (AIM GLOBAL) is the leading direct sales network marketing company in the Philippines. The company markets and distributes top of the line Nutraceutical supplements, weight loss wellness products, personal care and skincare products, functional beverages and premium lifestyle products.
The company is a proud member of MLMIA (Multi-Level Marketing International Association) in USA, founding member of Direct Selling Association in Pakistan (DSAP) and Direct Selling Education Institute (DSEI) of Dubai, UAE.
AIM Global has 130 business center offices in the Philippines and has global offices in 18 countries namely Hong Kong, Singapore, Taiwan, Brunei, Papua New Guinea, UAE, Kuwait, Pakistan, Hawaii, Nigeria, Ghana, Kenya, Uganda, Togo, Ivory Coast, Cameroon and Tanzania.
AIM Global is categorized as +AAA' business opportunity, Top 100 Solid MLM Direct Sales Company 2018, Top 25 Momentum Direct Selling Companies 2018, Founder/Director/CEO and Visionary President Dr. Eduardo Cabantog as one of the Ambassadors of Network Marketing – Hall of Fame 2018 by Business For Home.