Alliance In Motion Global Celebrates Its 12th Anniversary With 50,000 Attendees
June 4, 2018
By Team Business For Home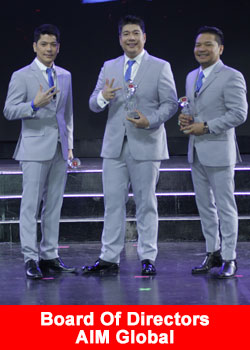 Alliance In Motion Globals grand celebration of its 12th anniversary at the Philippine Arena last May 20 was a very victorious and awe-inspiring feat as it celebrated the companys outstanding triumph and stability in the direct selling industry for more than a decade.
The gigantic crowd of 50,000, composed of leaders, local distributors and international delegates, was impressed and thrilled as Visionary President & CEO Dr. Eduardo Cabantog introduced AIM Globals newest product line called the Ener-Chi Life.
The new product line comprised of the Ener-Chi Diffuser, the Ener-Chi Pendant, NuUH2 and Ultra H2 promotes how to achieve a healthier and more energetic lifestyle.
The Ener-Chi Diffuser is a sticker that is infused with subtle energies that combat the harmful long-term effects of ElectroMagnetic Field (EMF) radiation directly emitted by phones and electronic gadgets; Ener-Chi Pendant is the newest upgraded carrier of AIM Globals iPro-tect 24/7, the worlds first mobile and round-the-clock protection against bacteria, viruses and now EMF radiation;
NuUH2 is a portable cutting-edge technology that turns mineral water into Molecular HydroCeutical that produces powerful anti-bacterial moisturizer, anti-oxidant, anti-wrinkle, increases collagen synthesis combined with Magnetic Tip massage, has brightening and anti-aging effect; and Ultra H2 is an innovative product that offers high-quality, advanced Japanese technology and mobile hydrogen generator that produces Molecular Hydrogen water, called the Ener-Chi water.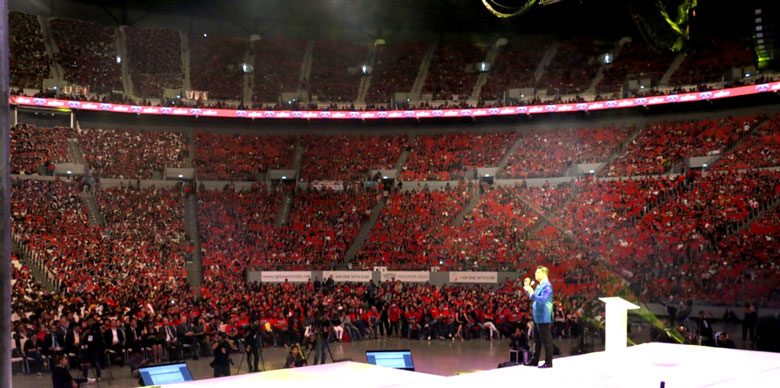 Ener-Chi water by Ultra H2 has Molecular Hydrogen up to 1,500 parts per billion, making it a powerful anti-oxidant that has a potent therapeutic effect on the human body.
According to over 700 peer-reviewed articles about the benefits of Hydrogen on human, animals and individual cells, Hydrogen can regulate 200 biomolecules and can provide aid in 200 health conditions and disease models that affects every single organ in the human body.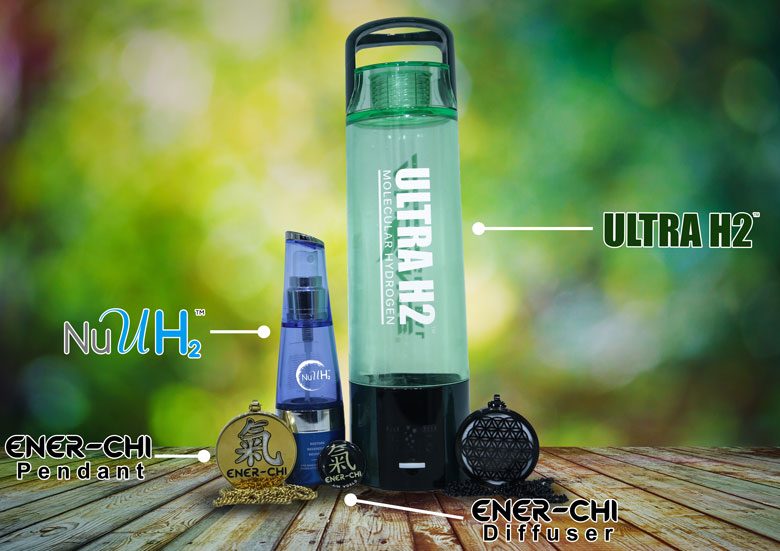 Some of the major highlights from the marvelous event include the awarding of check donations to ALIVE Foundation worth USD 80,000 from NaturaLife Asia and Natures Way and USD 25,000 from Weider Global Nutrition, the conferring of new members of the Millionaires Club, the Global Ambassadors, the announcement of Top 20 leaders '" Worldwide with Roy Zaldua securing the top spot, followed by Joseph Lim and Carlo Buenaventura cupping the 2nd and 3rd spots. Elias Muhoozi and Duncan Atukwase, two international leaders from Uganda also qualified and earned the fifth and ninth spots, respectively.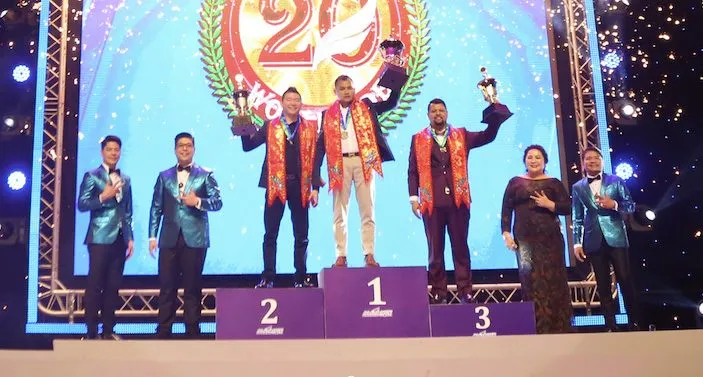 The attendees were also treated to electrifying performances from Ely Buendia and Vhong Navarro while the most heartfelt moments came from the inspiring speeches of the Board of Directors, meaningful testimonies shared by the top leaders and the performances of Morissette Amon and Jed Madela. The night concluded on a high-note with AIM Globals much-awaited grand raffle of twelve smartphones and three SUV cars.
In line with its 12th anniversary celebration, the company also held a number of meaningful activities including an outreach program organized by the companys charitable arm, ALIVE Foundation which was done at the Pasig Sports Arena last May 17, participated by ALIVE Foundation Chairperson Dr. Connie L. Cabantog, Board of Directors – Visionary President & Chief Executive Office Dr. Ed Cabantog, Chief Marketing Officer Raymond John' Asperin and Chief Finance Officer Francis Miguel, international partners Natures Way, NaturaLife Asia and Weider Global Nutrition, benefitting more than 1, 500 families;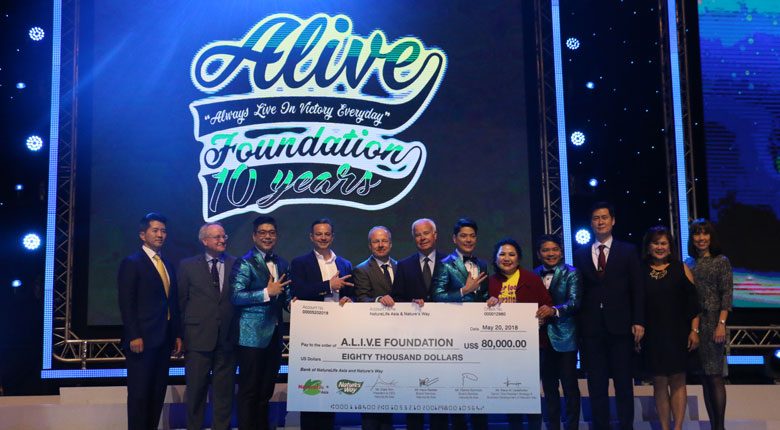 the annual AIMcademy training for the international delegates and local distributors at the SM MOA Arena was held last May 18, facilitated by international speakers Dr. Butch Villena (AIM Globals Medical & Product Consultant), Ms. Wong Sue Yin (DSM), Dr. Irvin Miranda (for iPro-tect), Mr. Bill Robbs (Weider Global Nutrition), Dr. Dean Morris (Natures Way), Mr. Michael Trinidad (for NuUH2 and Ultra H2), Mr. Jeremy Looi (for Ener-Chi Diffuser and Ener-Chi Pendant), Mr. Rommel De Jesus (AIM Globals Online Consultant), company Vice Presidents Arnel Limpin and Jurgen Gonzales, and the Board of Directors; and an exclusive Gala Night last May 20th for top 500 leaders and foreign delegates at the Manila Marriott Hotel in Pasay City, Manila.
ABOUT AIM GLOBAL
Established in 2006, Alliance In Motion Global, Inc.  (AIM GLOBAL) is the leading direct sales network marketing company in the Philippines. The company markets and distributes top of the line Nutraceutical supplements, weight loss wellness products, personal care & skincare products, premium beverages and lifestyle products.
The company is a proud member of MLMIA (Multi-Level Marketing International Association) in USA, founding member of Direct Selling Association in Pakistan (DSAP) and Direct Selling Education Institute (DSEI) of Dubai, UAE.
AIM Global has 130 business center offices in the Philippines and has global offices in 18 countries namely Hong Kong, Singapore, Taiwan, Brunei, Papua New Guinea, UAE, Kuwait, Pakistan, Hawaii, Nigeria, Ghana, Kenya, Uganda, Togo, Ivory Coast, Cameroon and Tanzania.
AIM Global is categorized as +AAA' opportunity and Top 100 Solid MLM Direct Sales Company 2018, Top 25 Momentum Direct Selling Companies 2018, Founder/Director Dr. Ed Cabantog as one of the Ambassadors/Hall of Fame by Business For Home.