Alliance In Motion Global Events Attract 13,000 in East Africa
June 27, 2018
By Team Business For Home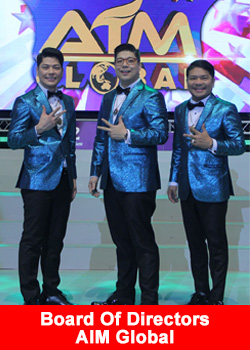 Pre & Post Anniversary Events of AIM Global Philippines Attracts 13,000 in East Africa.
Inspiring testimonies on health, wellness and success were echoed in East Africa as Alliance In Motion Globals international leaders conducted a string of powerful Mega Sizzle events as part of the Anniversary Promotion Series of AIM Global Philippines for the corporate branches in Kenya, Tanzania and Uganda.
Ugandan top leaders Elias Muhoozi and Duncan Atukwase shared stories of hardships, sacrifices and overcoming obstacles at the Mega Sizzle event at the Uma Lugogo Exhibition Hall, Kampala, Uganda last June 23, 2018 attended by 5,000 people.
These two top leaders were recently awarded the 5th and 9th spots in AIM Globals Top 20 Leaders '" Worldwide at AIM Globals 12th anniversary celebration at the Philippine Arena, Sta. Maria, Bulacan, Philippines last May 20, 2018. Among the massive crowd of 50,000 that attended the momentous event were the top distributors from all over the world including 72 Ugandans, 45 Kenyans and 26 Tanzanians who qualified for the Philippine Trip incentive to witness the celebration.
Also speaking at the Uganda event were Global Ambassadors and Top Earners Barnabas Mugwanya, Marjory Obotha; Silver Executives Amir Emiru Ecelu and Joseph Bagumirabingi. They shared their extraordinary stories and the knowledge and skills they utilized to achieve their goals. The event was facilitated by Mr. Ian Manguera, International Trainer for Uganda, and Ms. Jennifer Alenton, AIM Global Ugandas Assistant Branch Manager.
 The Kenyatta International Convention Centre in Nairobi, Kenya was jampacked as 5,000 prospects and distributors attended AIM Globals Mega Sizzle event last April 20, 2018. Leading the event are AIM Global Africas Global Ambassadors Michael Adeyemi and Alice Maina; Gold Executives Damian Nyamai, Stanley Njenga, Harrison Mwandawiro, Ruth Kinyua, Andrew Amtana, Francis Njoroge, Moses Adika, Fredrick Alouch, and Leah Nganga; and AIM Globals International Trainer for Kenya, Mr. Renz Javier.
The speakers shared personal dreams, goals and realizations that inspired and guided them to be successful leaders that they are today.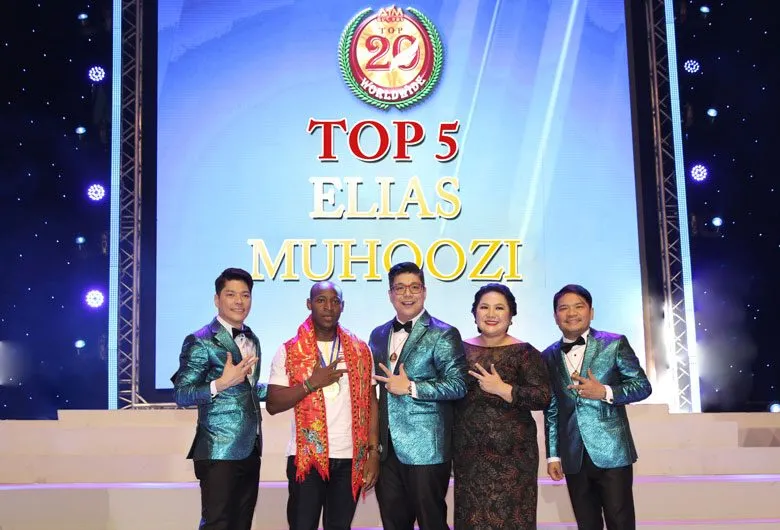 In the same region, 3,000 eager learners assembled for a highly successful Mega Sizzle and Special Training event at the Mtana Hall, LAPH-Millennium Towers in Dar Es Salaam, Tanzania. This June 11,2018 event featured speakers such as AIM Global East Africas top leader, Elias Muhoozi; Gold Executives Isack Mkeya, Evodia Kuwese and Evans Lutabingwa; and Silver Executives Judith Kiango, Mediatrix Zacharia and Alex Mujwahuzi.
The attendees learned a lot of insights on how to grow a successful network organization, on being the right business mentor and on developing the skill set and mindset of a champion leader in the direct-sales MLM industry.
AIM Global continues to demonstrate impressive dynamism and remarkable force in all areas of its global business by showing that the heart of its company is at its members determination to make a difference and their passion to help and empower each other by giving their best to level up and reach their financial goals through leadership trainings and personal growth.
ABOUT AIM GLOBAL
Founded by Network Marketing icons Raymond John' Asperin, Engr. Francis Miguel and Dr. Eduardo Cabantog in 2006, Alliance In Motion Global (AIM GLOBAL) is the leading direct sales network marketing company in the Philippines. The company markets and distributes top of the line Nutraceutical supplements, weight loss wellness products, personal care and skincare products, functional beverages and premium lifestyle products.
The company is a proud member of MLMIA (Multi-Level Marketing International Association) in USA, founding member of Direct Selling Association in Pakistan (DSAP) and Direct Selling Education Institute (DSEI) of Dubai, UAE.
AIM Global has 130 business center offices in the Philippines and has global offices in 18 countries namely Hong Kong, Singapore, Taiwan, Brunei, Papua New Guinea, UAE, Kuwait, Pakistan, Hawaii, Nigeria, Ghana, Kenya, Uganda, Togo, Ivory Coast, Cameroon and Tanzania.
AIM Global is categorized as +AAA' business opportunity, Top 100 Solid MLM Direct Sales Company 2018, Top 25 Momentum Direct Selling Companies 2018, Founder/Director/CEO and Visionary President Dr. Eduardo Cabantog as one of the Ambassadors of Network Marketing – Hall of Fame 2018 by Business For Home.