M.Network Takes Over Jamberry Nails
June 30, 2018
By Team Business For Home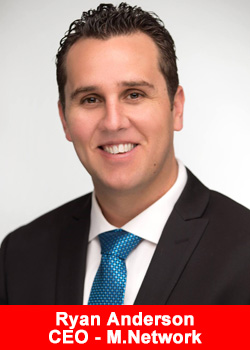 Utah (USA) based Jamberry Nails has ceased paying affiliates and shipping products. Over the past eight years, the companys sales network has grown to more than 100,000 Independent Consultants.
The original owners sold a majority stake in Jamberry to outside investors a few years ago, according to Ryan Anderson, CEO of M.Network.
Ryan Anderson stated:
The Jamberry brand, products and consultants all have a home at the M.Network.

The consultants still have their same back offices, same websites, same product lines and can continue business as usual.

They havent missed a commission payment and they wont either. The only difference is now they they will be incorporated under the M.Network.
Nail products maker Jamberry named in October 2016 Elizabeth Thibaudeau as its new CEO.
Thibaudeau succeeded Adam Hepworth, who has led the company from its inception. Hepworths wife, Christy, co-founded Jamberry in 2010 with her two sisters, Lyndsey Ekstrom and Keri Evans.
Jamberry is known for its do-it-yourself nail wraps, which are applied using a heat and pressure technique. In addition to offering a wide range of original designs, the company has worked with the likes of Disney and the NFL to introduce special themed collections.
Jamberry expanded into Mexico, adding to operations in the U.S., Canada, Puerto Rico, Australia and New Zealand, and the United Kingdom.
About M.Networks
 M.Network represents the culmination of the worlds best networking and direct-sales concepts, executed with passion and true partnership with their Member field: whole-family wellness through personalized hydration; on-trend beauty indulgences for heart-felt self-expression; and revenue-sharing program with seven distinct business models for personalized entrepreneurship.
Ms nutritional supplements target improvements in antioxidants, energy, weight loss, mood, focus and more. M recently acquired the Jamberry brand, and both parties are eagerly moving into a fantastic future for beauty. And Ms innovative business model allows Members to personalize their entrepreneurship through any (or all!) of Ms revenue generators: direct from the company, person-to-person retail, trade shows and events, social media, fundraisers, online retailing and brick-&-mortar store presence. For more information please visit www.mnetwork.com