Mannatech Receives Ethics Award From Canadian Direct Sellers Association
June 29, 2018
By Team Business For Home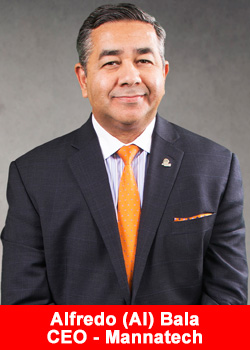 The Direct Sellers Association of Canada provided special recognition to Mannatech, Incorporated, for Mannatechs on-going commitment in promoting the Direct Sellers Associations Code of Ethics.
The award was presented at the 2018 Canada DSA Conference in St. Johns, Newfoundland, Canada.
Compliance is sexy,'
said Mannatech President and CEO, Alfredo Al' Bala.
Compliance and ethics ensure long-term viability and success. We are very pleased that the DSA of Canada has seen our efforts to promote and ensure integrity and high ethics within our company and our industry.

People do business with people they trust, and this recognition is additional proof that people trust Mannatech and Mannatech Associates in Canada.'
The DSA Code of Ethics is an annual pledge that companies and independent sales contractors follow in product sales, consumer care, recruitment and sales force relations.
Consumers can trust that members of the DSA will clearly inform who they are and what they are selling and provide truthful information on pricing, quality, performance, quantity and the availability of their products or services.
We very much appreciate the recognition,'
said Angela Manuel, VP Group Sales and GM of Mannatech Canada. Our Associates work hard and follow the rules, and it is wonderful that the DSA recognizes our efforts and the way we promote ethical business practices.
We are grateful for the collegial, work-together culture that Peter Maddox is fostering as the new president of the DSA here in Canada.
This organization really helps to edify the members and I certainly feel hope and optimism about where the DSA is going.'
About Mannatech
Mannatech, Incorporated, offers a profound wellness experience that makes a difference in the lives of people across the world. Through its innovative Glyconutrition products, Mannatech changes lives, providing an unprecedented level of natural wellness, freedom and purpose.
With more than 20 years of experience and operations in 26 markets, Mannatech is committed to changing lives. For more information, visit Mannatech.com.