WorldVentures Official Statement For The Norway Market
June 18, 2018
By Team Business For Home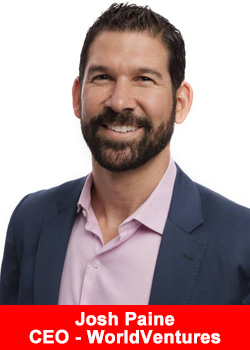 The Norwegian Supreme Court has declined WorldVentures appeal. The company has published the next statement:
"WorldVentures â"¢ was pleased with the lead judge's dissent in Borgarting Law Court in March 2018.
She confirmed the legitimacy of WorldVenture's business model. Two co-judges disagreed.
We are therefore disappointed that the Supreme Court's appeal committee has now decided that they will not let the case be brought to the Supreme Court.
We therefore continue to review various alternatives with our legal team in Norway, and do not consider the matter closed at this time. We commit to being opened in Norway again.'
NORWEGIAN
"WorldVentures â"¢ var tilfreds med hoveddommers dissens i Borgarting Lagmannsrett i mars 2018. Hun bekreftet legitimiteten til WorldVentures sin forretningsmodell. To meddommere var ikke enig.
Vi er derfor skuffet over at Høyesteretts ankeutvalg nå har bestemt at de ikke vil la saken bli tatt til Høyesterett. Vi fortsetter derfor å gjennomgå ulike alternativer med vårt juridiske team i Norge, og vurderer ikke saken stengt på dette tidspunktet.
Vi forplikter oss til å bli åpnet i Norge igjen.
About WorldVentures
WorldVentures is a privately held company based in Plano, Texas, that sells travel and lifestyle community memberships providing a diverse set of products and experiences.
The companys goal is to help Independent Representatives, DreamTripsâ"¢ Members and employees achieve more fun, freedom and fulfillment in their lives. WorldVentures uses the direct sales model to go to market with active Representatives and members worldwide.