AIM Global Abuja, Nigeria Celebrates 4th Anniversary With 5,000 Attendees
July 4, 2018
By Team Business For Home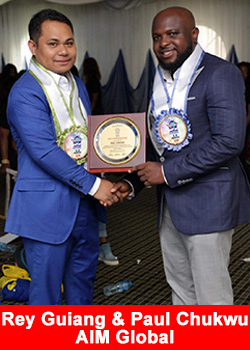 Alliance In Motion Global (AIM Global) continues to demonstrate unprecedented success in Africa.
Last June 23, 2018, AIM Global Abuja marked its 4th anniversary with 5,000 distributors, top leaders and guests at the M&M Events Ltd., Garki District of Abuja, celebrating AIM Global Abujas momentous anniversary and recognition rally.
The event was led by AIM Global Abuja Branch Manager, Mr. Rey Guiang, country manager Mr. Ahmed Kassim Basha and the whole AIM Global Abuja team.
It was also attended by AIM Globals Nigerian top leaders and dignitaries namely Ms. Grace Umezurike, Mr. Israel Ukoko, Mr. Paul Chukwu, Mr. Chikat Lekshak, Mr. Okoli Kanayo, Mr. Joseph Nnamani, Mr. Innocent Adah and Life Coach/International Trainer John Gay.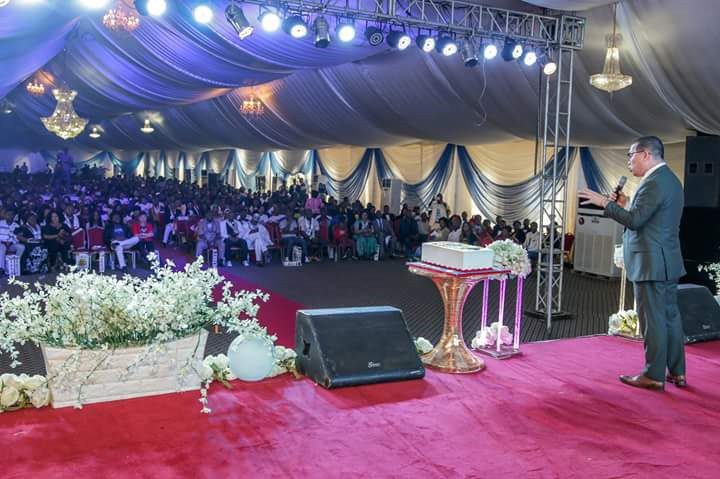 The distributors were all ears at the compelling testimonies on health and wealth of Top leaders Ms. Mary Anne Udoh and Mr. Vincent Nwosu, respectively. They learned all about the importance of perseverance, resilience and having the resolve of a true champion.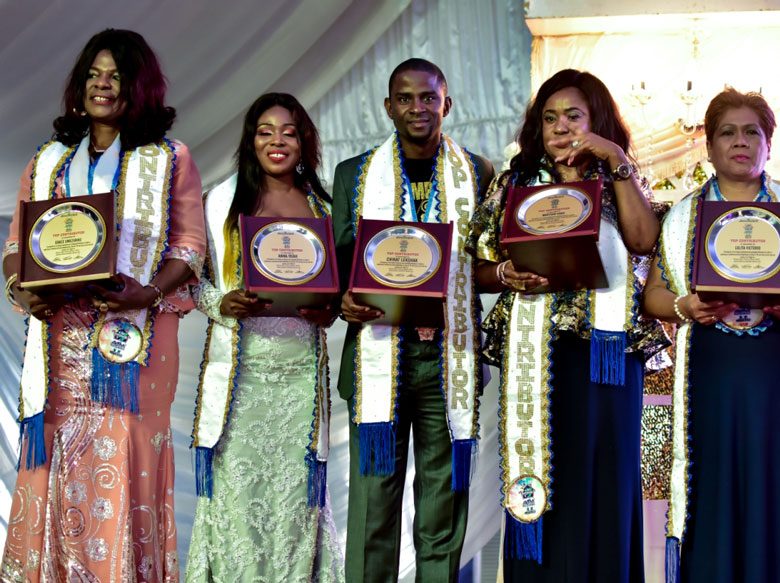 Top leader and Gold Executive Mr. Vincent Nwosu conveyed that
Life is all about survival. Life is about living to reach your full potential and AIM Global can help you get to reach the full potential that you want.'
The program focused on the awarding of the new members of Millionaires Circle, Global Ambassadors, Speakers Bureau, Silver Executives, Gold Executives, the Top 5 leaders based on Pairings, the Top 3 leaders based on Reorders, Top 5 leaders based on Income, the Top 5 leaders based on Total Sales, Top 5 RC contributors, Top 20 RCs and the Rising Star Award.
Top leaders and trainers such as Mr. Innocent Adah, Mr. Paul Azuka Chukwu, Ms. Victoria Olatunde, Mr. Chikat Lekshak, Mr. Okoli Kanayo, Ms. Grace Umezurike and Life Coach John Gay also shared powerful messages to the crowd of 5,000 distributors, earning thunderous applause and cheers for their uplifting and empowering words.
Ms. Victoria Olatunde, a Global Ambassador and Top 7 Nigerian Leader, deeply moved the attendees emphasizing that
The hustle is tough'¦ If you want to win in any type of business, find a mentor.

Find someone who is good in that business, stop listening to hear-says…

The fact that I found a mentor in this business really helped me.'
The event ended with a grand toast and a cake-cutting ceremony to celebrate AIM Global Abujas continued accomplishments not just in Nigeria, not just in Africa, but in all of its branches worldwide.
ABOUT AIM GLOBAL
Founded by Network Marketing icons Raymond John' Asperin, Engr. Francis Miguel and Dr. Eduardo Cabantog in 2006, Alliance In Motion Global (AIM GLOBAL) is the leading direct sales network marketing company in the Philippines. The company markets and distributes top of the line Nutraceutical supplements, weight loss wellness products, personal care and skincare products, functional beverages and premium lifestyle products.
The company is a proud member of MLMIA (Multi-Level Marketing International Association) in USA, founding member of Direct Selling Association in Pakistan (DSAP) and Direct Selling Education Institute (DSEI) of Dubai, UAE.
AIM Global has 130 business center offices in the Philippines and has global offices in 18 countries namely Hong Kong, Singapore, Taiwan, Brunei, Papua New Guinea, UAE, Kuwait, Pakistan, Hawaii, Nigeria, Ghana, Kenya, Uganda, Togo, Ivory Coast, Cameroon and Tanzania.
AIM Global is categorized as +AAA' business opportunity, Top 100 Solid MLM Direct Sales Company 2018, Top 25 Momentum Direct Selling Companies 2018, Founder/Director/CEO and Visionary President Dr. Eduardo Cabantog as one of the Ambassadors of Network Marketing – Hall of Fame 2018 by Business For Home. For more information please visit Alliance In Motion Global