AIM Global Rwanda Official Opens With 2,500 Attendees
July 20, 2018
By Team Business For Home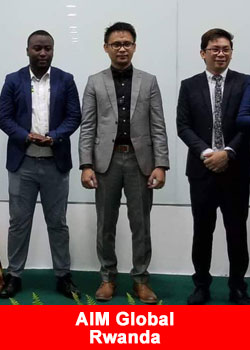 Alliance In Motion Global (Aim Global) finally launches its newest branch in Rwanda (Africa) as a part of the companys business expansion program on the African continent.
With the countrys population of 12.5 million, business-friendly environment, sound infrastructure and emerging direct-selling market, Rwanda has a lot to offer and is nothing but rich in potential.
Voted by the United Nations as the most beautiful city in Africa in 2017 and one of the cleanest and most organized cities in the world, Kigali is where AIM Global chose its newest branch to be located.
Kigali sits roughly at the center of the country and has been Rwanda's economic, cultural, and transport hub since it became the capital at its independence in 1962.
AIM Global Rwanda officially opened last June 9, 2018 at the M. Peace Plaza in Kigali, Rwanda.
The momentous event was celebrated by over 2,500 attendees, from dignitaries to top leaders, distributors and prospects.
Leading the branch opening and ceremonial ribbon-cutting were AIM Global executives AIM Global Rwanda Country Manager Eliezer De Vera, Mr. AIM Global Uganda Country Manager Joeboy Tingson, AIM Global Rwanda Branch Assistant OIC  Jeanne Rose Gonzaga, AIM Global and AIM Global International Trainer Solomon Catungal.
The invited dignitaries include Kigalis City Mayor, Ms. Marie Chantal Rwakazina, Nyarugenge Districts Mayor, Mrs. Kayisime Nzaramba, Dr. Diane Gashumba of Ministry of Health, Ms. Clare Akamanzi, CEO of Rwanda Development Board, Mr. Vincent Munyashyaka of Ministry of Commerce, Gen. James Kabarebe of Ministry of Defense, Mr. Richard Tusabe of Rwanda Revenue Authority, Pastor Norman Paul and representatives from Rwandas National Police, Peace Plaza Management, ECOBANK, and GTBANK.
To jumpstart the event, a major presentation was facilitated by speakers Mr. Jean Pierre Mushimiyimana and Gold Executive Ms. Charlotte Musabyimana. Madame Consulate Mukamwezi also facilitated a product demonstration of the current AIM Global products, sharing her own story on how she benefitted from using them.
Dr. Francis Habumugisha gave a moving speech about how joining the AIM Global and building his own business changed his life for good, encouraging the crowd of 2,500 to identify their Deep Whys' to know their worth and to find their drive to become successful in the MLM direct-selling industry.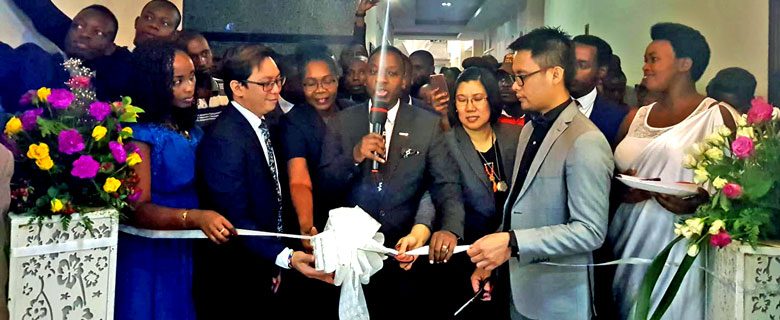 Alliance In Motion Global, Alliance Company, you became the champion in the whole world, you became the exemplar in our home Rwanda and the whole world' was a  special song composed by the distributors and was sung with much appreciation at the event by the Rwandan crowd to give thanks to AIM Global and its founders.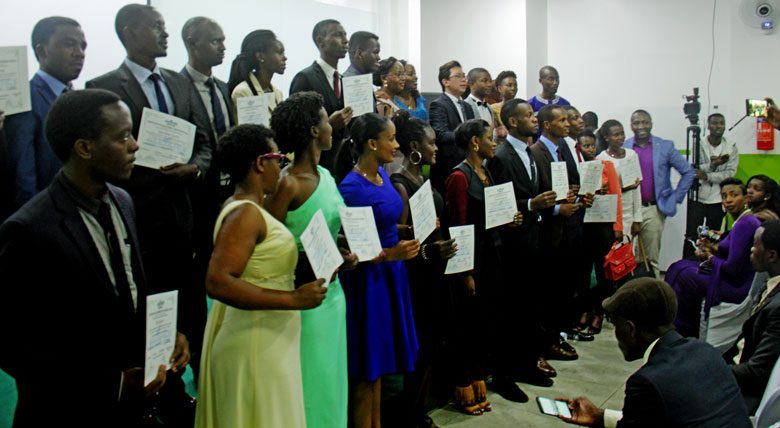 The occasion was also marked with a traditional cake-cutting and a grand toast by the AIM Global Rwanda executives and Rwandan top leaders.
This company is a blessing for the Rwandan community. Thats why we are praying to the Mighty God to bless those who started this company,' was said by Pastor Norman Paul as he prayed for AIM Globals continued success.
ABOUT AIM GLOBAL
Founded by Network Marketing icons Raymond John' Asperin, Engr. Francis Miguel and Dr. Eduardo Cabantog in 2006, Alliance In Motion Global (AIM GLOBAL) is the leading direct sales network marketing company in the Philippines. The company markets and distributes top of the line Nutraceutical supplements, weight loss wellness products, personal care and skincare products, functional beverages and premium lifestyle products.
The company is a proud member of MLMIA (Multi-Level Marketing International Association) in USA, founding member of Direct Selling Association in Pakistan (DSAP) and Direct Selling Education Institute (DSEI) of Dubai, UAE.
AIM Global has 130 business center offices in the Philippines and has global offices in 19 countries namely Hong Kong, Singapore, Taiwan, Brunei, Papua New Guinea, UAE, Kuwait, Pakistan, Hawaii, Nigeria, Ghana, Kenya, Uganda, Togo, Ivory Coast, Cameroon, Tanzania and Rwanda.
AIM Global is categorized as +AAA' business opportunity, Top 100 Solid MLM Direct Sales Company 2018, Top 20 Momentum Direct Selling Companies 2018, Founder/Director/CEO and Visionary President Dr. Eduardo Cabantog as one of the Ambassadors of Network Marketing – Hall of Fame 2018 by Business For Home and the top awardee in the Direct Sales category of Asia Pacific Entrepreneurship Awards 2017.