Alliance in Motion Global Expands In Pakistan
July 10, 2018
By Team Business For Home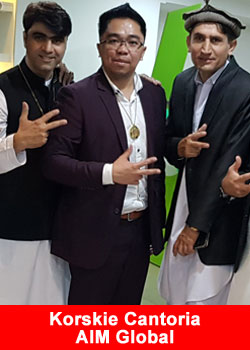 Pakistan is one of the countries where the network-marketing industry is thriving.
With a population of over 200 million and being the gateway to the India MLM direct-sales market that has over 1.3 billion population, it was an easy decision for Alliance In Motion Global (AIM Global) to continue its rapid expansion streak in the Middle East.
As one of the founding members of the Direct-Selling Association of Pakistan, AIM Global made sure to have 2 powerhouse branches and 5 successful business center offices in Muktan, Rawalpindi, Faislabad, Manshera and Peshawar, Mardan to shake-up the direct-selling scene in Pakistan.
AIM Global Pakistans first branch in Lahore was established in 2016 and its second branch in Karachi officially opened its doors to the public last February 25, 2018 at the Zafar Centre.
The jampacked celebration of the new branch opening was attended by over 600 top leaders, special guests, distributors and prospects.
Leading the branch opening are AIM Global Pakistan Country Manager Mr. Korskie Cantoria, AIM Global Karachis Branch Manager Mr. Marvin Anthony Pimentel, Pakistani top leaders Mr. Ahmed Muhammad, Mr. Qamar Zaman Mandoori, Mr. Akram Muhammad, Mr. Zeeshan Naseer and Mr. John Ali Mehboob.
During the event, presentation on products and the marketing plan were facilitated by Miss Zahida and Mr. Zeeshan Naseer.
Top leaders Mr. Ahmed Muhammad, Mr. John Ali Mehboob, Mr. Akram Muhammad and Mr. Qamar Zaman shared heartwarming testimonies of success. The audience was astounded hearing the contrast of speakers lives before joining AIM Global and their lives today, some started from dirt poor to owning cars, houses and businesses now. The celebration ended with a cake-cutting activity with the branch executives and top leaders.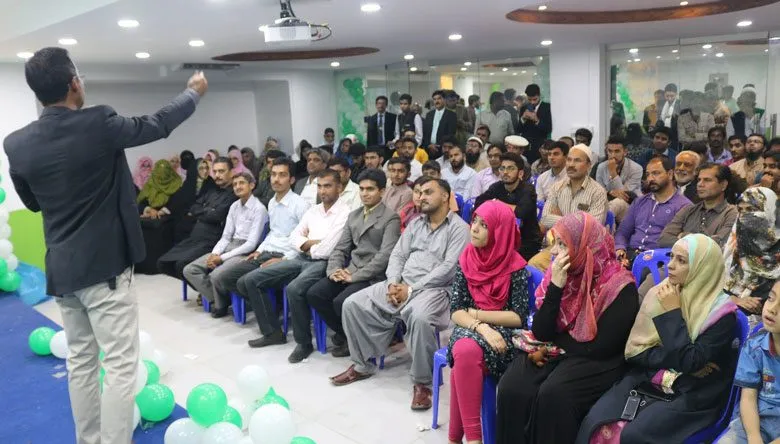 MEGA SIZZLE EVENT IN LAHORE
To continue celebrating the success of the top leaders who qualified for the Philippine Trip incentive last May 2018, AIM Global Lahore organized a Mega Sizzle event last June 24, 2018.
The event was attended by over 1,000 Pakistani top leaders, dignitaries, distributors, prospects and the 11 Pakistani delegates who qualified for the Philippine Trip.
The speakers at the event were top leaders Mr. Ahmed Muhammad, Mr. Saeed Iqbal, Dr. Tariq Mehmood, Mr. John Mehmood, Engr. Hunain Iqbal and Mr. Arshad Malik. Some of the speakers divulged the risks they took for jumping from another industry to direct-selling and eventually becoming top leaders today.
With Alliance In Motion Globals newly opened branch in Karachi, Pakistan and its ongoing dynamic expansion program, the MLM giant will certainly prevail to dominate the industry all over the country.
ABOUT AIM GLOBAL
Founded by Network Marketing icons Raymond John' Asperin, Engr. Francis Miguel and Dr. Eduardo Cabantog in 2006, Alliance In Motion Global (AIM GLOBAL) is the leading direct sales network marketing company in the Philippines. The company markets and distributes top of the line Nutraceutical supplements, weight loss wellness products, personal care and skincare products, functional beverages and premium lifestyle products.
The company is a proud member of MLMIA (Multi-Level Marketing International Association) in USA, founding member of Direct Selling Association in Pakistan (DSAP) and Direct Selling Education Institute (DSEI) of Dubai, UAE.
AIM Global has 130 business center offices in the Philippines and has global offices in 19 countries namely Hong Kong, Singapore, Taiwan, Brunei, Papua New Guinea, UAE, Kuwait, Pakistan, Hawaii, Nigeria, Ghana, Kenya, Uganda, Togo, Ivory Coast, Cameroon, Tanzania and Rwanda.
AIM Global is categorized as +AAA' business opportunity, Top 100 Solid MLM Direct Sales Company 2018, Top 25 Momentum Direct Selling Companies 2018, Founder/Director/CEO and Visionary President Dr. Eduardo Cabantog as one of the Ambassadors of Network Marketing – Hall of Fame 2018 by Business For Home.