Dave Moffatt And Brenda Belcheff Achieve Diamond Rank With Valentus
July 18, 2018
By Team Business For Home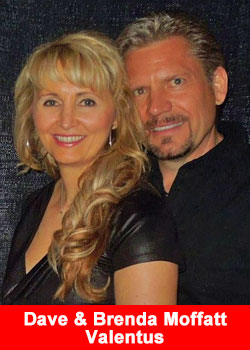 Network Marketing was never in the cards for Dave Moffatt & Brenda Belcheff.
With conventional and corporate business in their backgrounds it seemed like this would be their future and provide for a comfortable retirement.
But fate had other plans for them, their feelings regarding conventional business were putting doubts in their minds that the path they were on was still a viable one.
In February 2016 they were introduced to Valentus at a trade show in Saskatoon, SK. They discovered a health and wellness company with a unique spin and a different way of doing things and it was very appealing to them.
The companys flagship product is a weight loss, feel good coffee, a product that people enjoy every morning already and dont have to be convinced to do it.
To make a good company great the business and overall concept has to be easy. People are leading very busy lives and if theyre going to get involved it has to be a process that is duplicatable, a process they can easily teach to new people themselves.
Brendas background in the health and wellness industry and involvement with her familys nutraceutical company made it easy to quickly embrace a company that was all about healthy alternatives.
Dave was a little harder to convince with over thirty years of conventional business experience network marketing was a bit of a hill to climb. But once he looked at the business opportunity, the website, the compensation structure and witnessed the integrity and honesty of the CEO, he was in!
Fast forward two and a half years and they have built a thriving team of enthusiastic people, hosted numerous events including a regional event with over 350 in attendance, achieved Diamond rank in four months and have spoken at regional and international events across Canada.
I didnt know what I was missing' explained Dave.
Valentus provides all the tools you need to be successful and all you have to do is share it with other people'.
I cant believe everyone isnt doing this, theres absolutely no risk at all and its a far better business model than the conventional way of doing business where you almost never get back what you put in'.
We really do feel that we are in the right place, at the right time with the right people.
The Valentus business model has allowed them to attract partners globally and with interactive tools and training already in place new people are not overwhelmed trying to learn the business and are able to get their investment back quickly.
We firmly believe that you are only as good as the team you build and the support structure you provide.
So why would someone want to join Valentus as opposed to any other network marketing company? The products are absolutely fantastic, we love the culture, the compensation plan is great and the business is easy', added Brenda. Its always fun getting together with like-minded people and we feel like were building life-long friendships in the process'.
About Valentus
In Latin, the word Valentus' means prevail,' defined as proving to be superior in strength, power, and influence. Recognizing that, we couldnt have picked a more fitting name for a company that strives to be the example in an industry that deserves a leader to follow.
Since day one, our focus, our passion, and our commitment have been to create a company, a product line, and an opportunity built on a foundation of integrity.
From creating significant levels of income, to building strong networks, healthy long-lasting relationships, making new friends, participating in activities you never even knew existed, having the time to do the things you love with the people you love to be with, VALENTUS can help you PREVAIL in ALL of your goals. For more information please visit www.valentus.com