Enagic Hit By Lawsuit
July 25, 2018
By Team Business For Home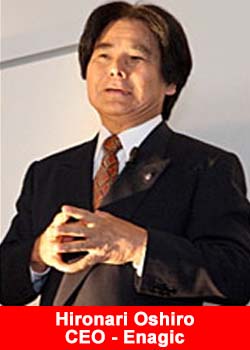 Water-ionization system manufacturer Enagic is alleged to have engaged in an unlawful telemarketing campaign.
Valentina Higgins filed a complaint individually and on behalf of all others similarly situated on June 27 in the U.S. District Court for the Central District of California against Enagic USA and Does 1-10 alleging violation of the Telephone Consumers Protection Act.
According to the complaint, the plaintiff alleges that beginning in 2015, the defendant contacted her via text and phone call to solicit its products.
She alleges she has never had a business relationship with the defendant and never provided it her number.
She alleges the defendant contacted her 40 times in a 12-month period.
The plaintiffs hold Enagic USA and Does 1-10 responsible because the defendants allegedly engaged in an unlawful practice of using an autodialer to place calls to cellular phones and contacted consumers whose numbers were listed on the Do-Not-Call Registry.
The plaintiffs request a trial by jury and seek judgment against defendants, certify class action and an award of actual and statutory damages for each and every violation.
She is represented by John P. Kristensen, David L. Weisberg and Christina M. Le of Kristensen Weisberg LLP in Los Angeles.
About Enagic
For over four decades, Enagic International has been the leader in manufacturing water- ionization systems that transform regular tap water into pure, healthy, electrolytically-reduced and hydrogen-rich drinking water.
This Japan-based company internationally distributes hundreds of thousands of Kangen Water machines to homes all over the globe.
Enagic International is the only water filtration and alkaline-ionizer distribution company in the world with its own OEM manufacturing facility in Japan and ISO certified quality control processes.
All employees must master high-level technological knowledge and proficiency throughout the entire process, including development, production, supply, and service. For more information please visit www.enagic.com