Judge Finds Young Living Acted In Bad Faith And Awards doTERRA Nearly $2 Million
July 14, 2018
By Team Business For Home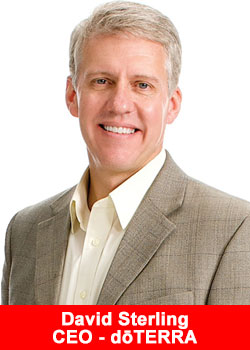 Utah Fourth Judicial District Court Judge Christine S. Johnson issued a ruling that awarded doTERRA Defendants $1,810,344.11 in attorneys fees and approximately $50,000 in out-of-pocket costs.
doTERRAs Founding Executive and General Counsel Mark Wolfert thanked the Court for its ruling and expressed hope that all involved parties could concentrate on a more harmonious and productive future.
doTERRA was gratified in 2017 when an objective judge and citizen jurors found that doTERRA, its executives and distributors had done nothing wrong and accordingly dismissed all charges and awarded no damages. We are now pleased that one year later, the judge has definitively confirmed that Young Livings case was not only ill-advised, but brought in bad faith.
Nevertheless, we look forward to a less contentious relationship with Young Living and a time where both companies may now focus on their respective missions and sharing essential oils.'
This ruling hopefully closes the six years of litigation that Young Living instigated on June 21, 2012 (nearly five years after the events allegedly occurred), when it filed its initial complaint, alleging: breach of contract, violations of Utahs Trade Secret Act (UTSA), unfair competition '¦., and multiple tort claims.' (Ruling on Defendants Joint Motion for Fees and Costs, July 10, 2018, (Ruling') p. 5)
In June of 2017, a jury found in favor of the doTERRA Defendants on all counts. As the prevailing party at trial, the doTERRA Defendants were entitled to recover out-of-pocket costs. They also requested recovery of some of the attorneys fees incurred defending against Young Livings lawsuit. In order to award these fees, the Court had to find that Young Living acted in bad faith.' The Court adopted Young Livings argument that the Utah Supreme Courts definition of bad faith' is applicable here:
To find that [Young Living] acted in bad faith, the court must conclude that at least one of the following factors existed: (i) [Young Living] lacked an honest belief in the propriety of the activities in question; (ii) [Young Living] intended to take unconscionable advantage of [the doTERRA Defendants]; (iii) [Young Living] intended to or acted with the knowledge that the activities in question would hinder, delay, or defraud [the doTERRA Defendants].
(Ruling p. 12 emphasis added)
Just as the jury in May and June of 2017 rejected Young Livings baseless allegations in a month long trial, the Court in July of 2018 refused Young Livings attempts to justify bringing an unsupported lawsuit. Young Livings unfounded attack has now lasted six years and was a waste of time, energy, funds, and public judicial resources.
Young Livings lawsuit was not seeking justice, but rather was used as a public relations vehicle by Young Livings founder, Gary Young, who put out a video and created a website that recited the lawsuits bad faith claims and made false and damaging statements about several of doTERRAs founders and early distributors. The Court recognized the enduring harm of these actions and declared that [t]he task of defending against Young Livings claims was made even more daunting by the fact that Young Living sought damages in excess of $300 million dollars.' (Ruling p. 23)
The Court excoriated Young Living for its bad behavior' and focused much of its ire on Young Livings ruse that allowed it to file the lawsuit in the first place. (Ruling p. 17) Throughout the case, Young Living claimed its discovery of a Business Plan created by some of doTERRAs founders on a computer hard drive provided Young Living the evidence it needed to bring its lawsuit. The Court did not mince words when describing the reality behind this tactic. In short, the idea that the Business Plan was the final piece of the puzzle was the ever-present drum beat in Young Livings case.
However, after a long procedural history, the Court knows this to be false. The Business Plan could not have been the catalyst for filing the Complaint in 2012 because Young Living discovered it years before.' (Ruling p. 14) In fact, Young Livings submission to the Court'"three years later''"was not just a casual misstatement. It is a knowing falsification of the evidence.' (Ruling p. 15 emphasis added)
Moreover, this falsification was offered to the Court in a calculated way. It was not enough to simply state that the Business Plan was a recent discovery. Because the Hard Drive had been in Young Livings possession for years, Young Living had to explain why it was a recent discovery. In order to do this, Young Living tampered with [Dr.] Hills computer.
(Ruling p. 15)
Young Living attempted to explain away that mystery [about how Hills computer ended up in Ecuador] with a convenient bit of misdirection' (Ruling p. 16) and the Court explained that [s]poliation sanctions were ordered against Young Living because it destroyed the Lost Computers.' (Ruling p. 17-18) The Court lamented that [t]his all would have been avoided if Young Living had owned up to its knowledge of the Business Plan from the beginning.' (Ruling p. 16)
Accordingly, the Court found that a party, such as the doTERRA Defendants, who has been required to expend significant resources in order to defend against a specious claim should be compensated for that expense. And a party, [such as Young Living] who brings such a claim should be penalized. In short, [where Young Living] has acted on a meritless claim and in bad faith, in most cases it would be inequitable not to award attorney fees.' (Ruling p.17)
About doTERRA
doTERRA leads the global Aromatherapy and Essential Oils market in sourcing, testing, manufacturing, and distributing CPTG® essential oils through a network of more than 5 million customers. doTERRA, the Latin derivative meaning gift of the Earth,' sets the standard for essential oils by providing to its customers the most tested and most trusted oils and having developed the expertise and commitment required to derive these unique oils directly from the best sources in the world.
doTERRA Co-Impact Sourcing® provides local growers and distillers fair compensation for their efforts, creating stronger local economies and a healthier, stable supply chain. In addition to a premium line of single-plant extracts and proprietary essential oil blends, the company offers oil-infused personal care and spa products, dietary supplements and healthy living products for the home.