Jef Welch Named As CEO Of Magellan International Alliances Ltd
August 2, 2018
By Team Business For Home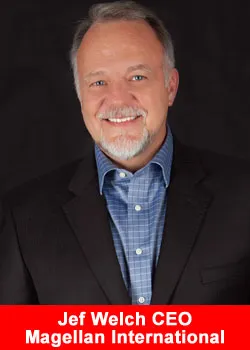 Industry legend Jef Welch is appointed as CEO of Ierland based network marketing company Magellan International Alliances Ltd.
Jef Welch stated:
Im honored to be the CEO of Magellan International Alliances Ltd., with the foundation of integrity as our standard of excellence.The objectives from the inception were to create a company designed to provide a safer environment in the volatile, and evolving digital economy.
Without compromise, I have given my full commitment in managing from experience, providing solutions in the digital economy, and the Magellan Members with the utmost opportunity with unchallenged assurance.
I have served in the Direct Sales industry for approximately 40 years in management, establishing international teams, and traveling to almost 70 countries, with respect of the many various cultures around the world.
We have developed the most competent corporate team in the industry, focused with a rare level of expertise in their perspective responsibilities and positions, who have earned my respect in the highest degree.
I chose to align my name and reputation with Magellan, due to the integrity and vision expounded by the Strategic Partnership Alliance.
About Magellan International Alliances
Magellan has attracted some of the most knowledgeable and influential people from all over the globe. Our advanced marketing plan will be supported in part by the Magellan infrastructure of mining.
The Magellan mining infrastructure is located across the globe, operating efficiently with the most reliable source of green energy practices, with little to no impact on the ecological environment.
Magellan International Alliances Ltd. is not operating in the United States including United States territories. For more information please visit www.magellaninternational.com