Mannatech And M5M On Pace To Provide 16 Million Meals To Malnourished Children
August 7, 2018
By Team Business For Home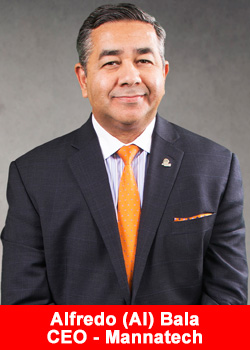 Mannatech, Incorporated (NASDAQ:MTEX), a global health and wellness company, announced today that in partnership with Mission 5 Million Foundation (M5M) and Kids Around the World's OneMeal program they have provided 10 million meals for children in the first half of the year and are on pace to achieve their overall goal of providing 16 million meals in 2018.
"Our mission at M5M is to combat malnutrition by providing food-sourced supplements to children in need, around the world,"
said M5M Executive Director Sarah Louthan.
"We set a goal to provide 16 million meals this year and at mid-year we were at 10 million, and we feel we can reach the 16 million mark before year-end."
Each meal is enhanced with Mannatech's PhytoBlendâ"¢ product, a plant-based powder that mixes easily into foods such as soups, rice and porridge.
It contains over 20 vitamins and minerals to help promote good health and vitality and provides many of the nutrients otherwise found in fruits, vegetables, minerals, grains and oils. Many communities around the world to do not have access to this variety of nutrient sources, leaving millions of children malnourished.
"We're helping children get the best nutrients through Mannatech's PhytoBlend powder. It is all-natural, real-food supplementation that can be easily added into a regular diet,"
said Landen Fredrick, Chairman of the M5M Foundation and Chief Global Sales Officer and President, North America at Mannatech.
Half of the 16 million meals in 2018 are being delivered through the partnership between Mannatech, M5M and Kids Around the World.
"Our specific goal with Kids Around the World is eight million meals in 2018, and at mid-year we are at four million," said Louthan. "We're right on pace."
The other eight million meals will be distributed through partnerships with InspiraGuate in Guatemala, Convoy of Hope in El Salvador, Hands at Work in Mozambique, Zimbabwe and Zambia, and other charity partners in South Africa.
"The ability we have to provide PhytoBlend and millions of meals is because of Mannatech," added Louthan. "For every $100 spent on Mannatech products, a one-month supply of PhytoBlend powder is donated to help nourish a child in need. It is a wonderful demonstration of love and concern for children."
About Mannatech
Mannatech, Incorporated, offers a profound wellness experience that makes a difference in the lives of people across the world. Through its innovative Glyconutrition products, Mannatech changes lives, providing an unprecedented level of natural wellness, freedom and purpose.
With more than 20 years of experience and operations in 26 markets, Mannatech is committed to changing lives.
For more information, visit Mannatech.com.