QNET Fulfils Footballs Dreams Of Four Indonesian Children
August 30, 2018
By Team Business For Home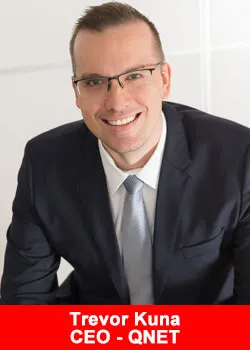 Asias leading direct selling company, QNET, continues its support to  development of children from emerging economies  in the field of sports, especially football.
This year, QNET collaborated with Yayasan Cinta Kasih Bangsa (YCKB) in Indonesia to send four talented, young boys from Jakartas  Rusuns(low income community flats)  to train like world-class professional football players in Manchester, England. YCKB focuses on helping talented children from low income background in Indonesia play football.
Since 2017, QNET has been organizing a QNETCity Coaching Clinic with Manchester City in Jakarta, which has allowed hundreds of children from various Rusunsto participate in specialized soccer training, imparted by professional trainers brought in from Manchester City Football School, specifically for this program.
This year, four talented boys, Dimas Djati Pangestu, Gabriel Nicolas Honin, Maulana Ichsan Arfianto, and Muhammad Sobri identified as top players in the QNET coaching clinic were selected to attend the City Football & Language School program from 29 July to 11 August 2018, in Manchester, England. The four Indonesian boys were part of a group of 60 talented children selected from all over the world.
The City Football Language School is an inspiring 2-week football and English programme for young players aged 9-17, taking place in the heart of Manchester Citys training grounds at the City Football Academy.  Players follow Manchester Citys training philosophy and methodology in training sessions led by City Football Schools coaches, while improving English language skills on an interactive journey through the world of football with British Study Centres language teachers.
For the boys, who all come from very modest families and did not even have a passport, this was a life changing opportunity. QNET sponsored their football kits and helped prepare them for their first ever plane journey. The program is part of the ongoing partnership betweenQNET and Manchester City Football Club.
"I am proud to be selected from amongst hundreds of children from Indonesia to join this prestigious program. I had the opportunity to learn from world-class coaches, and interact with many other talented players from different countries. I had never imaged this would happen. Its a dream come true"
said 17-year-old Dimas who lives in a 1 room dwelling with his mother and sisiter in East Jakarta.
Gabriel, 14, who lives in a 1-room flat with his parents and older brother in West Jakarta, shared his experience in Manchester on the importance of discipline. "Discipline was an integral part of the program. From the moment we woke up, to retiring at night, everything was meticulously scheduled and as participants we had to follow the rules. I learnt that professional footballers need to have the strength of discipline to practice and succeed in football" he said.
Program Overview
In July 2017, QNET in collaboration with Yayasan Cinta Kasih Bangsa organized the QNETCity Coaching Clinic with Manchester City Football School for children who participated at the Jakarta Rusun Festival. This event is renowned for channeling football talent of children from low-cost housing segments of Jakarta. The selection camp was attended by 400 children from 23 Rusunawain Jakarta who competed for a place in the coaching clinic. Of these, 96 talented children were chosen to join the coaching clinic in Jakarta.
From the 96 children, the final four were Dimas Djati Pangestu, Gabriel Nicolas Honin, Maulana Ichsan Arfianto, and Muhammad Sobri.
Dimas Djati Pangestu (17 years old)
Born in Jakarta, January 18, 2001, Dimas was raised by his mother Ratna Komaladewi Ningrum, without the presence of his father. The elder of two children, Dimas also helps his mother manage her small food shop in the Rusunawa Pulogebang neighborhood. An active chairman of the youth organization in Rusunawa Pulogebang, Dimas was also the best goalkeeper in Jakarta in the 2016 Rusun Cup.
Gabriel Nicolas Honin (14 years old)
Gabriel from Kupang was born on June 7, 2004 and is the youngest among the four finalists, and extremely talented, having won the 2ndplace in the Menpora Cup, 3rdplace in the Firman Utina Cup, and 4thplace in the Ascott Cup. The younger of two siblings aspires to become an international soccer player and fulfil his fathers dream.
Muhammad Sobri (16 years old)
The youngest of 3 siblings from Rusunwa Pesakhi, is an aspiring winger, and has top scored in the MVP (Rusun Cup). His father Marjaya, works as a mobile coffee seller in the Pantai Indah Kapuk area, while his mother Otjih, works at a printing factory.
Maulana Ichsan Arfianto (17 years old)
Maulanas father Bedjo Supriyanto realized his childs potential for football at a very early age. His mother Rinah Triningsih, runs a simple street food stall and both parents have always supported his desire to pursue football seriously. Maulanas impressive achievements include being a prominent striker during the 2015-2016 Rusun Cup Championship, and winner of the Fair Play award at the 2016 Rusun Cup.
About QNET: 
As a prominent Asian direct selling company, QNET provides a wide range of life enhancing products that are offered through its proprietary e-commerce platform to customers and distributors in more than 100 countries. The company has over 26 offices and agencies worldwide, and more than 40 stockists, apart from localised operations or franchisees in a number of countries. In the UAE, QNET operates from 3 locations, offices in Dubai and Abu Dhabi as well as a logistics hub in Dubai.
Established in Hong Kong in 1998, QNET is a member of the Direct Selling Associations of Malaysia, Singapore, the Philippines, and Indonesia. QNET is also a part of the Hong Kong Health Food Association, and the Health Supplements Industry Association of Singapore, among others.
QNET is active in sports sponsorships around the world, including football, badminton and more, due to the companys strong belief that the drive, passion, and teamwork of sports mirror those of QNET. QNET is currently the official direct selling partner of Manchester City Football Club (MCFC) and also sponsors three major African Club Competitions , namely the Total CAF Champions League, Total CAF Confederation Cup and Total CAF Super Cup.
For more information, please visit the QNET website at www.QNET.net