WorldVentures Hosts A View From the Edge in Pretoria, South Africa
August 29, 2018
By Team Business For Home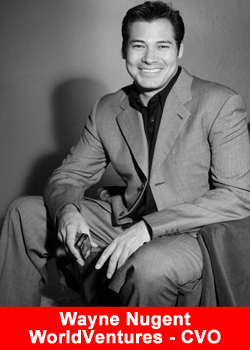 WorldVentures, the leading direct seller of global travel and leisure club memberships, will add to its significant event history in Africa by holding a three-day business and leadership development event, A View from the Edge, at Heartfelt Arena in Pretoria, South Africa on September 14-16, 2018.
Since 2014, WorldVentures has hosted 104 events in Africa with over 45,000 attendees.
Designed to educate and entertain, the View will be hosted by WorldVentures International Director of Training Marc Accetta, who will take the audience through a series of theatrical performances designed to inspire breakthrough moments, and teach insightful personal and professional development.
Theres so much to look forward to during A View from the Edge,'
WorldVentures CEO Josh Paine said.
This training is unique and provides our Independent Representatives with the opportunity to enjoy on-stage performances from one of top trainers in the business: Marc Accetta.'
A View from the Edge will be kicked off by a red-carpet celebration on Friday, shining a spotlight on the unique style and culture of WorldVentures Reps in Africa. The Best Dressed in Africa will be chosen during the red-carpet event.
And, for the first time at a WorldVentures training in Africa, Founder and Chief Visionary Officer Wayne Nugent will give a keynote and address how central Africa is to WorldVentures future. Africa outperformed five global markets during the WorldVentures Intercontinental Challenge Competition, and was awarded a weekend of powerful business training from Wayne Nugent.
Im honored to attend the View in Pretoria,'
Nugent said.
Its truly a transformational event. And, thanks the Intercontinental Challenge Competition, Im able to meet and train our community of Reps in Africa who are inspired to show people around the world how to have more fun, freedom and fulfillment in their lives.'
Before the event, the WorldVentures Foundation will host a volunteer day on Friday, September 14, to make improvements to Botshabelos Urban Kids Preschool, a school for impoverished and emerging families in Botshabelo.
The school provides access to quality education for preschool children, increasing preschoolers chances of matriculating, and establishing an educational foundation to break the cycle of poverty. To participate in the Foundation event, visit: https://impact.wvfoundation.org/pretoriavolunteerday2018
Its going to be a powerful and inspiring weekend full of fellowship and focus from a dedicated group of WorldVentures Foundation volunteers,' VP of Communications Sophia Stoller said.
We are so grateful to the community of volunteers in South Africa who have the Heart to Serve with us to improve Botshabelos Urban Kids Preschool.'
About WorldVentures
WorldVentures is a privately held company based in Plano, Texas, that sells travel and lifestyle community memberships providing a diverse set of products and experiences. The companys goal is to help Independent Representatives, DreamTripsâ"¢ Members and employees achieve more fun, freedom and fulfillment in their lives. WorldVentures uses the direct sales model to go to market with active Representatives and members worldwide.
For more information, visit worldventures.com.
About WorldVentures Foundation
WorldVentures Foundation is a U.S. 501(c)3 nonprofit organization with a mission to create positive change in the lives of children all over the world. The foundation supports sustainable programs that promote childrens health, happiness, safety and development. Represented by the Heart to Serve logo and tagline, the foundations mission is accomplished through four main ways: VolunTours, Volunteer Days, Dream Courtsâ"¢ and fundraising.
Learn more at worldventuresfoundation.org.