Youngevity Introduces New Products And Brands At 2018 Convention
August 29, 2018
By Team Business For Home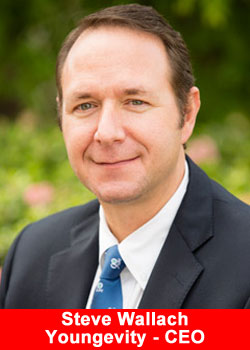 Youngevity, Inc. (YGYI), a leading omni-direct lifestyle company, launched several highly anticipated new products at their 2018 Convention in San Diego, California, between Aug. 23 and 25.
Product launches included two new Youngevity product lines (Mineral Man and Hemp FXâ"¢) as well as additions to Saveur Natural Foods, Youngevity Essential Oils, Nature Direct and BeautiControl.
NEW HEMP FXâ"¢ PRODUCT LINE
Hemp FXâ"¢ includes three new hemp-derived cannabinoid oil products combined with exclusive Youngevity proprietary ingredients.
SAVEUR INTRODUCES TWO NEW BALSAMIC VINEGARS
Saveur Natural Foods adds two new balsamic vinegars to their offering – Spiced Fig, Maple & Pear and Strawberry, Mango & Apricot! These flavorful have been found to vinegars enhance roasted vegetables, salad dressings, deserts, marinades, and more. Visit Saveurrecipes.com.
NEW MINERAL MAN PRODUCT BUNDLE
Four new Mineral Man products (Scrub, Shave, Shield, and Style) are designed to deliver superior skin and hair care to the modern man using high quality, antioxidant-rich botanicals.
THREE NEW ESSENTIAL OILS + DIFFUSER KIT
Three new essential oil blends (Copaiba Plus, Big Smile, and Bounce Back) deliver exclusive aromatherapy support to specific areas of wellness. The new Enlighten Your Life's Atmosphere kit contains essential oil blends that can be diffused in every room in your home for a true aromatherapy experience.
BEAUTICONTROL: ULTIMATE ANTI-AGING DUO
Extreme Tri-Peptide Face Treatment and Dramatic New Anti-Aging Crème, are designed with the goal of providing anti-aging support. They offer a youthful glow with no sulfates, parabens, or gluten.
NATURE DIRECT: NOW AVAILABLE IN THE U.S.
This line of home-care cleaning solutions, delivers an alternative to dangerous chemicals and bleaches. The product line includes seven environmentally-friendly concentrates.
Dave Briskie, President and CFO of Youngevity said, "One thing that makes Youngevity so unique, is our broad product offering. It allows us to reach many markets and gives our customer a wide-range of high-quality lifestyle products. We will continue to do our best to align our products to the needs of our market."
Visit youngevity.com to learn more about each product and brand.
About Youngevity International, Inc.
YGYI, Inc. (NASDAQ: YGYI), is a leading omni-direct lifestyle company offering a hybrid of the direct selling business model, that also offers e-commerce and the power of social selling. Assembling a virtual Main Street of products and services under one corporate entity, YGYI offers products from the six top selling retail categories: health/nutrition, home/family, food/beverage (including coffee), spa/beauty, apparel/jewelry, as well as innovative services.
The Company was formed in the course of the summer 2011 merger of Youngevity Essential Life Sciences with Javalution® Coffee Company (now part of the company's food and beverage division). The resulting company became Youngevity International, Inc. in July 2013.
For more information, please visit YGYI.com. Be sure to like us on Facebook and follow us on Twitter.