Youngevity To Enter The Hemp (CBD) Market
August 21, 2018
By Team Business For Home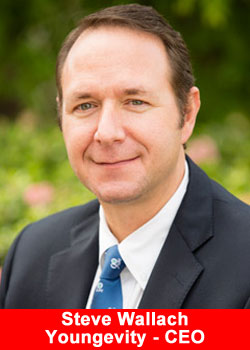 According to the latest data, the CBD market is experiencing meteoric growth.
In fact, the Hemp Business Journal estimates it will grow to $2.1 billion in consumer sales by 2020, with $450 million of those sales coming from hemp-based sources. That's a 700% increase from 2016. Demand for CBD has also skyrocketed, which is due in large part to the wide variety of ways it can be used in products, ranging from cosmetics to food and beverage to health supplements.
Youngevity has taken a measured approach to entering the CBD market after ensuring that a credible amount of research had been conducted to support concrete health benefits.
Hemp (CBD) oil products also support the company's belief in natural forms of nutrition and nutrients that address root causes of health issues and support relief of symptoms.
That belief, combined with the industry's burgeoning popularity, aligns with Youngevity's goal of enriching people's lives through better health and better business opportunities.
According to Youngevity Chief Executive Officer, Steve Wallach:
"We firmly believe in plant-based nutrition, and hemp (CBD) oil perfectly complements our product development philosophy. Entering this market, which is growing almost exponentially, also should offer a tremendous advantage to our many Distributors around the world."
If you'd like to be among the first to get updates on the upcoming product launch, please visit www.hempfx.com.
About Youngevity International, Inc.
YGYI, Inc. (NASDAQ : YGYI ) is a leading omni-direct lifestyle company offering a hybrid of the direct selling business model, that also offers e-commerce and the power of social selling. Assembling a virtual Main Street of products and services under one corporate entity, YGYI offers products from the six top selling retail categories: health/nutrition, home/family, food/beverage (including coffee), spa/beauty, apparel/jewelry, as well as innovative services.
The Company was formed in the course of the summer 2011 merger of Youngevity Essential Life Sciences with Javalution® Coffee Company (now part of the company's food and beverage division). The resulting company became Youngevity International, Inc. in July 2013.
For investor information, please visit YGYI.com. Be sure to like us on Facebook and follow us on Twitter.