Kannaway – August Largest Sales Month Ever
September 6, 2018
By Team Business For Home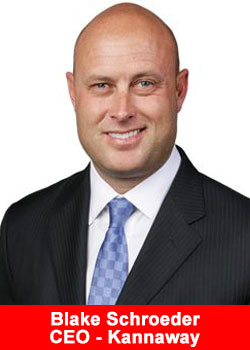 Medical Marijuana, Inc. (OTC: MJNA), the first-ever publicly traded cannabis company in the United States, today announced that the company and its subsidiary Kannaway have booked the largest-ever (unaudited) sales month in their history in August of 2018, as well as reached major milestones in business operations.
Medical Marijuana, Inc. is also proud to announce that it has set new records for monthly sales bookings for three consecutive months and Kannaway has set new records for monthly sales bookings for nine consecutive months.
We are excited to announce August of 2018 was the largest sales month in the history of our company,'
said Medical Marijuana, Inc. CEO Dr. Stuart Titus. There is significant growth taking place in the entire industry and were proud to be a part of that.'
Medical Marijuana, Inc. and its subsidiaries experienced many accomplishments in August 2018, including the release of a new cannabidiol (CBD) gel capsule product, the first of its kind for the company, to be distributed through its subsidiary Dixie Botanicals.
The companys subsidiary Kannaway hosted a six-city European Tour that took place throughout the month and gave current and prospective brand ambassadors the opportunity to network with the companys global executive team and learn more about the company.
As we close in on the third quarter of the fiscal year, we are pleased to continue the success weve seen in the past two quarters,'
said Medical Marijuana, Inc. COO Blake Schroeder.
This month we spent a lot of time and effort focusing on our international expansion and look forward to what that will bring to our future.'
Accomplishments also include MLB legend Goose Gossage joining the Kannaway® Sports team as a spokesperson, as well as the company obtaining positive news coverage in several national and international news outlets including The Today Show, Elite Daily, Entrepreneur, Forbes, Bustle, Fox 5 San Diego, Benzinga, and Merry Jane.
About Kannaway, LLC 
Kannaway, LLC, is a network sales and marketing company specializing in the sales and marketing of hemp-based botanical products.
Kannaway currently hosts weekly online sales meetings and conferences across the United States, offering unique insight and opportunity to sales professionals who are desirous of becoming successful leaders in the sale and marketing of hemp-based botanical products.
For more information, please visit www.Kannaway.com
About Medical Marijuana, Inc.
We are a company of firsts. Our mission is to be the premier cannabis and hemp industry innovators, leveraging our team of professionals to source, evaluate and purchase value-added companies and products, while allowing them to keep their integrity and entrepreneurial spirit.
We strive to create awareness within our industry, develop environmentally-friendly, economically sustainable businesses, while increasing shareholder value.
For details on Medical Marijuana, Inc.s portfolio and investment companies, visit www.medicalmarijuanainc.com.