AIM Global Pakistan Rewards Top 40 Leaders With Dubai Trip
October 13, 2018
By Team Business For Home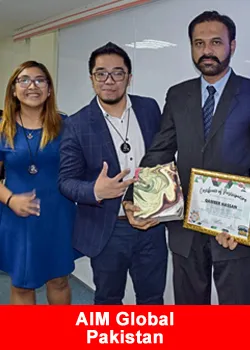 Alliance In Motion Global, Inc. takes pride in taking good care and providing exceptional incentives for its hardworking leaders and members who have helped the company flourish in the global scene.
The company launched AIM Travels, a travel incentive program that has become the avenue for deserving leaders and distributors to enjoy all-expenses paid international travel perks.
AIM Travels started last year with rewarding more than 500 qualified distributors to Boracay and Hong Kong.  In August this year, AIM Travels brought 280 leaders to an extravagant beach holiday in the luxurious paradise island of Maldives. They stayed at the Sheraton Maldives Full Moon Resort and Spa, a five-star luxury resort, for a three-day lush vacation.
Last September 13, 2018, AIM Global has upped the ante, taking the luxurious travel promo to a whole new level. AIM Global has brought its top 40 Pakistani leaders­, Mr. A. Muhammad, Mr. Q. Zaman, Mr. M. Akram, Mr. S. Noor, Ms. Shumaila, Mr. T. Mehmood, Mr. N. Hussain, Mr. A. Abbas, Mr. M. Attique, Mr. M. Alam, Mr. M. Yaseen, Mr. A. Khan, Mr. H. Iqbal, Mr. J. Ahmed, Mr. A. Munir, Mr. M. Hussain, Mr. M Khan, Mr. A. Hameed, Mr. S. Imtiaz, Mr. Q. Hassan, Mr. F. Dawood, Mr. T. Ullah, Ms. S. Khalid, Mr. M. Yousaf, Mr. M. Ali, Mrs. K. Bibi, Mr. N. Nawaz, Mr. M. John, Mr. S. Iqbal, Mr. T. Butt, Mr. A. Alamgir, Mr. M. Freedi, Mr. A. Qayyum, Mr. M. Mehboob, Ms. B. Malik, Ms. S. Malik, Ms. M. Iftikhar, Mr. M. Hunain, Mr. E. Khan and Mr. Z Khan, to a four-day, all-expense paid trip to the most extravagant city in the world, the city of Dubai in the United Arab Emirates.
Dubai is the largest and most populous city and emirate in the United Arab Emirates. The city is also synonymous to luxury shopping, ultramodern architecture, lavish lifestyle and a lively nightlife scene. Home to the tallest building, man made structure and free standing structure, the Burj Khalifa, and the world's only 7-star hotel, the Burj Al Arab, the city of Dubai is the perfect place to pamper dedicated and persevering leaders of AIM Global in the Middle East region.
Led by AIM Global executives, AIM Global UAE Country Manager Ms. Ayra Padolina and AIM Global Pakistan Country Manager Mr. Korskie Cantoria, the top 40 leaders stayed at Asiana Hotel, an opulent five-star hotel that offers an oasis of luxury at the city's historical and financial center.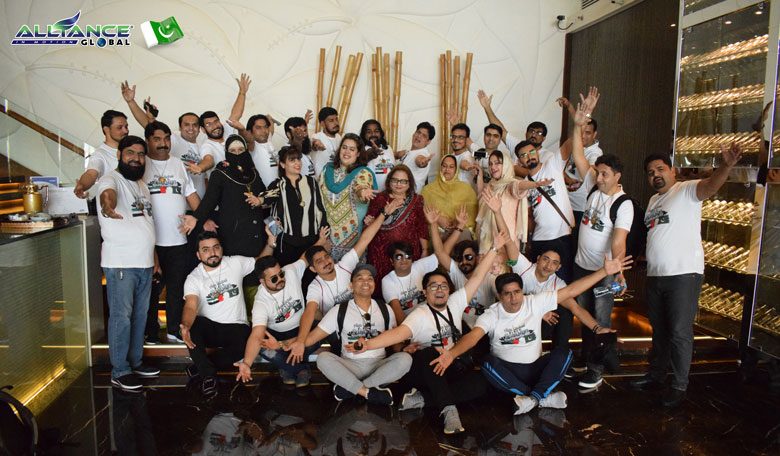 Leaders were all praises for the Dubai trip which would become enjoyable accounts that will be shared to their downlines to further inspire and motivate them to keep doing the business successfully and enjoy wonderful travel rewards.
These marvelous trips to Boracay, Hong Kong, the Maldives and Dubai organized through AIM Travels served as an avenue for its leaders build stronger relationships with their colleagues and to create tighter bonds to the management team.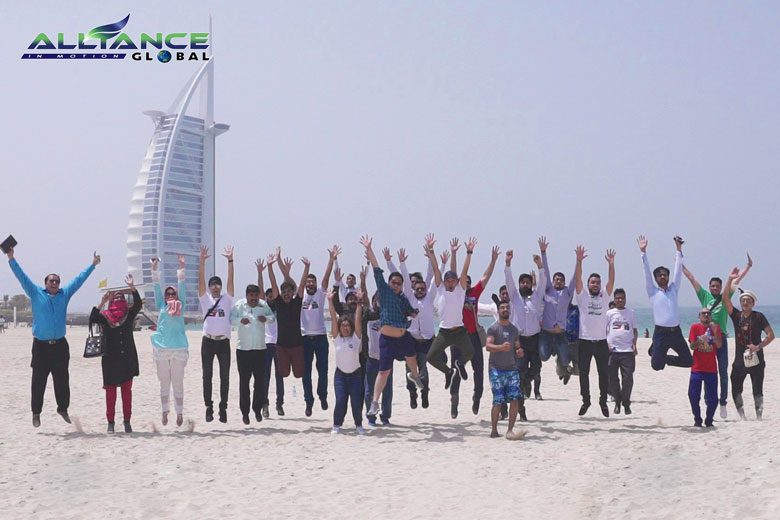 Through AIM Travels, AIM Global will continue its quest in providing unique and amazing international travel rewards for its deserving distributors and leaders.
ABOUT AIM GLOBAL
Founded by Network Marketing icons Raymond "John" Asperin, Engr. Francis Miguel and Dr. Eduardo Cabantog in 2006, Alliance In Motion Global (AIM GLOBAL) is the leading direct sales network marketing company in the Philippines. The company markets and distributes top of the line Nutraceutical supplements, weight loss wellness products, personal care and skincare products, functional beverages and premium lifestyle products.
The company is a proud member of MLMIA (Multi-Level Marketing International Association) in USA, founding member of Direct Selling Association in Pakistan (DSAP) and Direct Selling Education Institute (DSEI) of Dubai, UAE.
AIM Global has 130 business center offices in the Philippines and has global offices in 19 countries namely Hong Kong, Singapore, Taiwan, Brunei, Papua New Guinea, UAE, Kuwait, Pakistan, Hawaii, Nigeria, Ghana, Kenya, Uganda, Togo, Ivory Coast, Cameroon, Tanzania and Rwanda.
AIM Global is categorized as "+AAA" business opportunity, Top 100 Solid MLM Direct Sales Company 2018, Top 10 Momentum Direct Selling Companies 2018, Founder/Director/CEO and Visionary President Dr. Eduardo Cabantog as one of the Ambassadors of Network Marketing – Hall of Fame 2018 by Business For Home and the top awardee in the Direct Sales category of Asia Pacific Entrepreneurship Awards 2017.