Distributor Violations Force World Global Network To Terminate USA Top Leaders
October 16, 2018
By Team Business For Home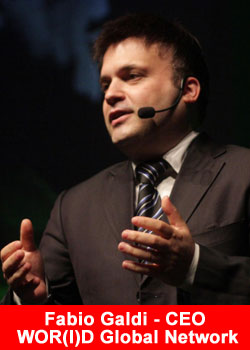 Distributor Violations Force WGN To Act Decisively In The Terminations of Jeremy Roma and Romacio Fulcher.
According to a WGN press release:
Notwithstanding the massive quantity of expressions of unqualified support from every market in which WGN operates, the company has found it necessary to terminate the distributor agreements of both Jeremy Roma and Romacio Fulcher.
The public statements of both of these former leaders have required the company to give a brief response to the distortions and misrepresentations that they have released with the sole goal of misleading the network marketing public.
While I strongly believe in the principle of keeping the details of internal company actions private and confidential, it has become necessary to provide some details that led to the terminations of one or both of these former WGN distributors.  These terminations resulted, in part, from the following items:
Conduct not appropriate for distributors in good standing,

Breach of contract,

Cross-recruiting to another company in direct violation of company policies,

Making defamatory statements,

Making unauthorized statements divulging private and confidential company information.
These actions have been ongoing for a substantial period of time, however, WGN was always hopeful that there would be the necessary self-correction so that this termination action would never have been necessary.
It wasn't until "waiting the extra mile" happened too numerous of times to count, that the company had no option other than to protect our business and maintain the integrity of our worldwide distributor family.
It's our strongest desire that all parties move forward with their respective business endeavors without attempting to throw up unnecessary roadblocks or make vindictive statements with the sole aim of attempting to persuade others to follow them to other opportunities.  
Notwithstanding these justified and necessary terminations, we wish both Jeremy and Romacio well in all of their new business ventures.  Transitions in leadership are "everyday" occurrences in network marketing, and we welcome the many new opportunities that are now presented to us.
We are more committed than ever before to our vision of Life Sensing Technology and the remarkable new innovations that are garnering worldwide support and passion from our distributor family.
Fabio Galdi  – CEO
About World Global Network
With its headquarters in Singapore and its US office in Miami, Florida, and Provo, Utah, USA, World Global Network stands apart as a fast-growing company and a leader in the Network Marketing Industry. In its 10 offices distributed across the globe, WGN employs the brightest minds, the best professionals and motivated personnel to drive its business and create sustainable and valuable opportunities for its distributors worldwide.
Using innovative products and a proven, direct selling business model, Word Global Network helps its distributors around the world to transform their lives, and their familys livelihoods.
For more information please visit www.worldgn.com.