ForeverGreen Announces KetonX European Registration Approved
October 1, 2018
By Nicole Dunkley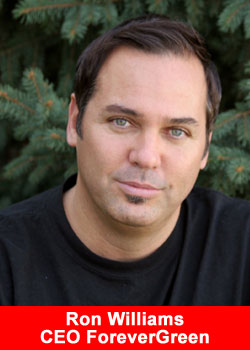 ForeverGreen Worldwide Corporation (OTCQB: FVRG), a global direct marketing company and provider of health and wellness products, announces the European Registration for the KetonX Weight Loss System. KetonX is quickly becoming one of the top, leading products at ForeverGreen.
Currently available in over 107 countries via ForeverGreen's global envelope model, KetonX will now ship locally from ForeverGreen's European warehouse to all European countries.
European registration now allows local distributors and customers to grow their KetonX business via retail sales, adding a new sales channel for distributors that was previously unavailable. Local shipping for KetonX cuts costs and reduces shipping times from 10-14 business days to 3-4 business days. Potential customs delays are eliminated, creating a seamless order fulfilment to customer receipt experience.
KetonX is a drink product that allows the body to begin converting into a state of nutritional ketosis within a matter of hours, not days. Featuring a patented blend of ingredients, KetonX is a safe and simple way to achieve ketosis without the negative side effects of a typical ketogenic diet. KetonX has been available in multiple markets since its initial launch and is now available in over 107 countries.
"Completing our KetonX European registration was a huge step forward for growing our European KetonX business. The growth rate of the KetonX sales is unbelievable and is sure to become one of our top selling products. I'm confident that local shipping for KetonX will help our European distributors enroll more partners and ultimately increase the speed and growth of their KetonX business."
"New shipping times allow customers and distributors to promote the product and begin adding to their business more quickly. We're also excited about the cost savings and efficiencies associated with local shipping. The KetonX registration completes the second of four products that we expect to have registered in 2018, allowing us to ship our entire product line from our European warehouse.," stated V.P. of Operations, Cathy Yeates.
About ForeverGreen™ Worldwide Corporation
Empowering a health-conscious community to focus on mindful self-care, ForeverGreen's products, opportunities and ideals reach around the globe to thousands of individuals in over 100 countries. ForeverGreen combines technology, science and ancient resources into products that can be shipped anywhere using a revolutionary envelope model. Despite this successful development, our most important product will always be people; community involvement and good character are the seeds of complete health. ForeverGreen is a publicly traded company based in Lindon, Utah. For more information, visit forevergreen.org. Welcome Home!