ORGANO Offers Greater Details About Its Joint Venture With Digital SkyNet
October 23, 2018
By Team Business For Home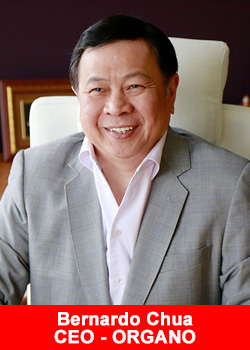 According to an Organo press release:
VANCOUVER, BRITISH COLUMBIA – October 23, 2018
If you are reading this chances are you want to know more about the Joint Venture  between ORGANO and Digital SkyNet.
Our Joint Venture with Digital SkyNet is a technology development JV.
There is no prelaunch or launch to speak of. It's a collaboration of some of the best and brightest minds in blockchain technology development.
Digital SkyNet provides blockchain technology and software development in collaboration with our ORGANO technology innovation group to improve our global operations platform using blockchain.
The JV has nothing to do with coins or crypto currency. There is no compensation plan associated with the JV.
The new Joint Venture Company formed between ORGANO and Digital SkyNet is solely for technology development collaboration between the companies and strategic deployment of newly developed technology.
The ORGANO Technology Innovation Group will be releasing several newly developed IT platforms over the next 18 months.
Thank you for your continued interest in ORGANO.
About ORGANO
Founded in 2008 with headquarters in Vancouver, British Columbia, and formerly known as Organo Gold, ORGANO is one of the world's leading producers and marketers of healthy, convenient and affordable nutrition and beauty products.
ORGANO specializes in proprietary nutrition products, specialty brewed beverages, personal care products and cosmetics. ORGANO provides superior quality, taste and nutrition in all of its consumable products and produces and markets advanced beauty products based on proprietarybotanical formulations.
The company currently operates in five continents. For more information please visit www.organogold.com