Kannaway Official Opens European Market in Prague – Czech Republic
November 15, 2018
By Team Business For Home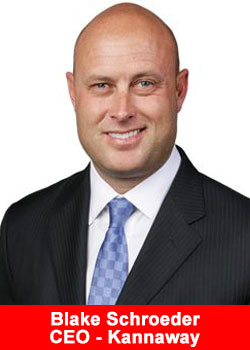 Medical Marijuana, Inc. (OTC: MJNA) announced today that its subsidiary Kannaway®, the first hemp lifestyle network to offer cannabidiol (CBD) hemp botanical products, is holding its official European Grand Opening in Prague on Nov. 17-18.
The event will allow Kannaway® Brand Ambassadors to network with top Kannaway® Europe leaders, the company's global executive team and fellow business owners. The company will also launch several new hemp and CBD hemp oil products at the event, further broadening its product line offerings in Europe.
"There is great opportunity for us to grow our company internationally in today's rapidly expanding European hemp CBD market,"
said Kannaway® CEO Blake Schroeder.
"Starting with this Grand Opening event, we are excited to bring Kannaway's world-class products into this growing market and develop our team of Brand Ambassadors."
Kannaway® is the first direct selling company to offer hemp-based CBD wellness products across Europe. According to Prohibition Partners – a UK-based cannabis consulting firm
— CBD in Europe is already a booming market and, with predicted growth of $135 billion by 2028, is on track to be the largest in the world.
The event is poised to be one of the largest-ever CBD educational events in Europe, providing attendees with the opportunity to learn more about the health and wellness benefits of CBD from cannabis industry expert Dr. Stuart Titus, CEO of Medical Marijuana, Inc. He's a world-renowned speaker who has presented in front of doctors and government bodies and has been in the industry for over a decade.
Attendees can also learn first-hand from company executives, including Kannaway® CEO Blake Schroeder and Kannaway® International Vice President Alex Grapov, about the unique opportunities that Kannaway® presents its Brand Ambassadors, the necessary tools to achieve the highest potential within the Kannaway network and meet with other Brand Ambassadors. Attendees can also meet top-ranking Brand Ambassadors such as Valerie Aloisio, Randy Schroeder and Juraj Mojzis at the event and learn from their successes.
"This event is a great chance to bring our current and new Brand Ambassadors together to learn about what CBD is and what it means to be a part of our team and officially celebrate our launch into the European market,"
said Kannaway® International Vice President Alex Grapov.
"Our company understands that increasing access to the many health and wellness benefits of CBD is not just an American affair, it's a global cause we're dedicated to and we will continue to reach as many countries as possible."
More information about the event and tickets can be found here.
Information on Kannaway® in Europe or on how to become a European Kannaway® Brand Ambassador can be found at Kannaway.com/EU.
About Kannaway®
Kannaway® is a network sales and marketing company specializing in the sales and marketing of hemp-based botanical products. Kannaway currently hosts weekly online sales meetings and conferences across the United States, offering unique insight and opportunity to sales professionals who are desirous of becoming successful leaders in the sale and marketing of hemp-based botanical products.
About Medical Marijuana, Inc.
We are a company of firsts®. Our mission is to be the premier cannabis and hemp industry innovators, leveraging our team of professionals to source, evaluate and purchase value-added companies and products, while allowing them to keep their integrity and entrepreneurial spirit. We strive to create awareness within our industry, develop environmentally-friendly, economically sustainable businesses, while increasing shareholder value.
For details on Medical Marijuana, Inc.'s portfolio and investment companies, visit www.medicalmarijuanainc.com.