Market America Closes Operations In Mexico
November 27, 2018
By Team Business For Home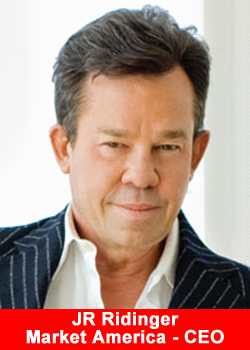 According to an official Market America email to its distributors in Mexico.
After careful evaluation and review of the performance over the past six years in Mexico, Market America Worldwide has revised its operations strategy for Mexico and determined that it will close the Market America in Mexico operations.
During the six years of operating in Mexico, the company has experienced many obstacles in our efforts to grow and develop the market. These obstacles include, but are not limited to, the challenges associated with the approval of the company's exclusive products for sale in Mexico, the limited growth of online shopping at MX.SHOP.COM, the continuous changes in tax laws and associated costs of doing business in Mexico and the inflationary rates of the Peso.
Currently, operating expenses for Market America in Mexico are high compared to the sale of products inventoried in Mexico. We have been forced on multiple occasions to discard product that had reached its expiration date.
Effective Dec. 14, 2018, Market America in Mexico will officially close. Market America in Mexico will stop accepting product orders as of Dec. 6, 2018. There will be no AutoShip orders processed in the month of December. You can continue to purchase the company's exclusive products while our offices remain open or while supplies last.
Making difficult business decisions are a necessary part of any successful enterprise. We are hopeful that Market America will be able to revisit our efforts to develop and grow the UnFranchise Business in Mexico as new laws are passed that make conducting business across the border more economical for everyone involved. Thank you for your efforts and belief during our time together, and we wish you only the best during this transition.
ABOUT MARKET AMERICA, INC. & SHOP.COM
Market America, Inc. is a product brokerage and Internet marketing company that specializes in One-to-One Marketing. Its mission is to provide a robust business system for entrepreneurs, while providing consumers a better way to shop.  Headquartered in Greensboro, NC, the company was founded in 1992 by Chairman and CEO JR Ridinger and has generated $7.6 billion in accumulated sales.
Market America employs nearly 900 people globally with operations in the United States, Canada, Taiwan, Hong Kong, Australia, United Kingdom, Mexico, Spain and Singapore (Malaysia is opening in September 2017).  Through the companys shopping website, SHOP.COM, consumers have access to over 40 million products, including Market America exclusive brands and thousands of top retail brands.
Internet Retailer has ranked SHOP.COM #66 in the 2017 Internet Retailer Top 500 Guide and the 18th fastest growing Internet Mobile Retailer.  By combining Market Americas entrepreneurial business model with SHOP.COMs powerful comparative shopping engine, Cashback program, Hot Deals, ShopBuddyâ"¢, social shopping integration and countless other features, the company has become the ultimate online shopping destination.