May And Richard Bonnin Achieve Diamond Rank With Valentus
November 25, 2018
By Team Business For Home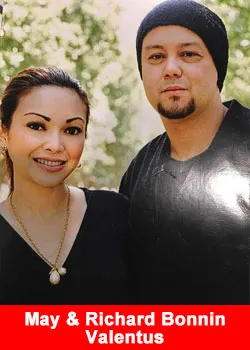 May Bonnin together with her husband, Richard Bonnin, started MLM in 2013.  She was one of the top rank earners in her first company. 
Sounds great, but she got burned out and told herself that she would never do MLM again.  She decided to focus on her family and advance her nursing career, to which she earned the degree of Family Nurse Practitioner. 
 Then the Valentus opportunity came along.  She could not resist joining because she saw a great potential in the company.  She was blown away by the compensation plan.
She also likes the concept of weight loss coffee, which she considers an effortless way to lose weight.  As a health care provider, she is familiar with the diseases associated with obesity and she believes that Valentus products can help a lot of people improve their health. 
 May was sponsored by Dr. Chi Nguyen, her mentor in her first company.   
Does the product work? 
May lost 10 lbs and her husband lost 30 lbs.  Slimroast Optimum also helped her with mental clarity while she was studying for her board examination. 
Valentus products constantly amaze her because of the feedback she gets from her customers.
 In her opinion Valentus is definitely worth sharing.  Amazing products, lucrative compensation plan, great leadership, and perfect timing 🙂
About Valentus
In Latin, the word "Valentus" means "prevail," defined as proving to be superior in strength, power, and influence. Recognizing that, we couldn?t have picked a more fitting name for a company that strives to be the example in an industry that deserves a leader to follow.
Since day one, our focus, our passion, and our commitment have been to create a company, a product line, and an opportunity built on a foundation of integrity.
From creating significant levels of income, to building strong networks, healthy long-lasting relationships, making new friends, participating in activities you never even knew existed, having the time to do the things you love with the people you love to be with, VALENTUS can help you PREVAIL in ALL of your goals! For more information please visit www.valentus.com