ORGANO Expands Into South Africa
November 6, 2018
By Team Business For Home International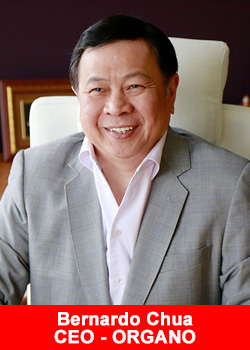 The ORGANO African Headquarters and logistics hub are located in Johannesburg.
"Our opening in South Africa represents another achievement in expanding ORGANO throughout the African Continent and is an important component of our strategic growth plan for the EMEA region," said ORGANO Managing Director of Global Strategy, Leonard Chin.
"The ORGANO brand is one of the most well known and respected brands in the global nutrition industry.  This historic new market opening brings the ORGANO product lineup to millions of Africans who enjoy great tasting and healthy nutritional foods and beverages," added Chin.
As in most markets around the world, ORGANO offers a lineup of its beverages and specialty nutritional products in South Africa.
"This latest entry into Africa represents a long term commitment to the people of Africa through our Continental Africa Plan, our broader regional growth strategy for EMEA and our global plan to make ORGANO products more broadly available around the world," said ORGANO Chief Operating Officer, Norm Perrett.
About ORGANO
Founded in 2008 with headquarters in Vancouver, British Columbia, and formerly known as Organo Gold, ORGANO is one of the world's leading producers and marketers of healthy, convenient and affordable nutrition and beauty products.
ORGANO specializes in proprietary nutrition products, specialty brewed beverages, personal care products and cosmetics. ORGANO provides superior quality, taste and nutrition in all of its consumable products and produces and markets advanced beauty products based on proprietary botanical formulations. The company currently operates in five continents.