Success Factory – Dagcoin Crypto Review
November 4, 2018
By Team Business For Home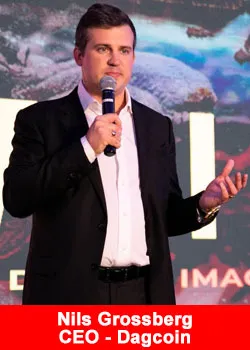 In an article Crypto Currency And Network Marketing Can It Work? I defined a number of  requirements for a due diligence and this review is based on that.
Success Factory, the network marketing company that helps to distribute dagcoins, is making waves and we get many requests for interviews, reviews etc. This review is for both,  Success Factory and Dagcoin. Current revenue for Success Factory we estimated at $30+ million per month and growing fast.
Personally I like crypto currencies and see their bright future, if executed well, with or without a compensation plan. For this review I have consulted an European network marketing lawyer. This article is NOT an investment advice, please conduct your own Due Diligence before you start in an opportunity.
Who owns Dagcoin?
Dagcoin is founded in the end of 2016 by CEO Nils Grossberg and Chief Visionary Officer Kris Ress. The CVO is also often seen on the field supporting the affiliates as a corporate executive. The company is well funded, both leaders have network marketing field experience. A green flag.
Where is the head office?
The head office is in Tallinn – Estonia. In the head office approx. 70 people are employed, the majority is software developer. A green flag.
Field Leadership
Experienced networkers from several countries are leading the field, such as Igor Alberts, Andreea Cimbala, Roald Mailly, Patricia Numan, Mario Vielmas, Vadim Rafalskiy and Marina Lyubova, Dani Vanegas, Daniel Visser, Ilenia Turelli, Iulian Cimbala and Kent Kruusmaa. A green flag.
Can you buy and sell Dagcoins?

Everybody can buy or sell dagcoins on SwipeX, a rising public exchange platform from Estonia.
According to the website:
SwipeX is the first exchange platform that has it all – official licenses, accepts fiat payments, and shares advanced technical analysis with our customers for free. A green flag.
Is it free to download a Dagcoin wallet?
Yes, this is the link https://dagcoin.org/wallet. A green flag.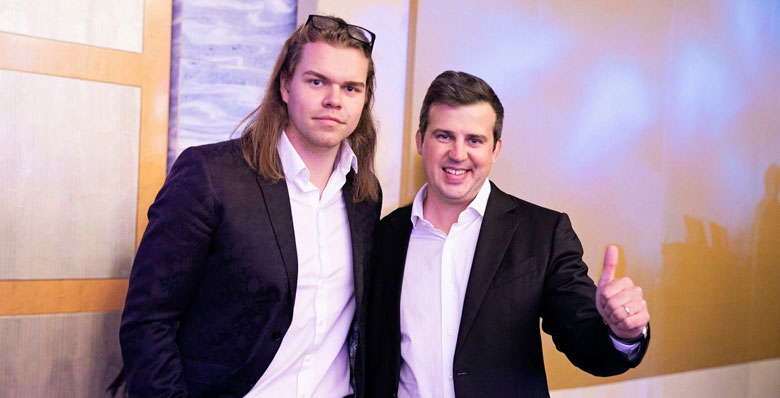 Are merchants acccepting dagcoins?
Yes, the list of merchants accepting dagcoins is here https://merchant.dagcoin.org/ A green flag.
Do dagcoins have value?
Yes, through the Swipex exchange as per November 2018 (euro 0.13 – 0.15) and merchant platform. A green flag.
Has Dagcoin a white paper published?
Yes, the white paper is here: whitepaper. A green flag.
What is the main difference between Bitcoin and dagcoin?
Where Bitcoin can process a limited number of transactions per second, dagcoin can process hundreds of thousands, theoretically unlimited number of transactions per second.
The dagcoin technology is able to conduct mass transactions against very small costs. A green flag.
Is dagcoin Top Notch Technology?
The technology used for Dagcoin is a new direction in cryptocurrencies which has gained a lot of traction lately, the DAG (Directed Acyclic Graph) technology. According to media, more and more companies have started to use this base technology as it has potential to solve the shortcomings of blockchains so far.
In May 2018 the company stated:
"So far we were an asset on Byteball's platform. The development decisions of that platform and what can be implemented in the wallets is very much controlled by the founder of Byteball. We have come out now with our own chain – this gives us the freedom to develop custom solutions benefitting our community".
The company is developing many platforms such as DagPay, Merchant Finder, DagWallet, Webwallet, and more to come.
I understand DagPay – a digital payment platform might be the future flag store product. For innovation a green flag.
How many dagcoins are there?
9 billion dagcoins have been defined, out of which about 1.5 billion has been already distributed to a community greater than 130,000 people. Neither a red flag nor a green flag, I can not judge that.
Is an ICO for Dagcoin planned?
No information is available about an ICO. Neither a red flag nor a green flag.
Does Swipex has a licenses to conduct financial transactions?
Yes. A green flag.
Does the company have legal advisors?
The company has several inhouse lawyers, Chief Legal Officer is Mr. Nanda. The company seems to put a lot of legal resources in for compliance and KYC. A green flag.
What Is Success Factory?
Success Factory is a global marketing association promoting the core values of network marketing. Their goal is to build up a legacy company with several products from partner companies that either help the affiliates to create bigger retail income or build up different passive income streams.
One of the partner companies is a personal development platform skillex.com, cryptocurrency company Dagcoin, and digital payments platform for merchants DagPay. Success Factory is incorporated in Hong Kong, with subsidiaries in Malta, Panama and Estonia.
Why is dagcoin not on a well-known public exchange?
According to the company:
To avoid the classical chicken-egg situation. The coin and the technology is new, the company wants to avoid a situation where big investors and speculants who have gathered on bigger exchanges can manipulate with the coin.
The company wants to grow the user community and the merchant community first and then move to bigger exchange platforms. They have very strong vision on that, and till the time people can buy and sell dagcoins on swipex.com. A green flag.
What is the income opportunity?
Based on binary network marketing – MLM compensation. Signing up as a member is free. To become an affiliate, you need to take extra step and make an affiliate contract.
Direct sales bonus of 10%.
Residual commissions through the binary, 10% over the weaker leg.
Unilevel matching bonus (leadership bonus) up to 10 levels deep.
Infinity bonus of 1%.
Several rank incentives such as Hublot watches, paid vacations, cars etc.
There is a €100 bonus for each merchant signed up (sign up is free for merchants, later will be up to 1% fee for using the platform) to accept cryptocurrency payments to build up the merchant community.
Later on affiliates will receive small commission from each payment the merchant accepts. A green flag.
What are the packages?
Becoming a member is free of cost. A member can then choose from different products:
Skillex has 4 packages:
Lifetime access – one-time payment of €497
Two year access – €8 per month
One year access  – €12 per month
Cancel anytime – €19 per month
Dagcoin has 8 packages:
Basic – €20 and receive 155 dagcoins
Beginner – €100 and receive 770 dagcoins
Explorer – €500 and receive 3,850 dagcoins
Advanced – €1,000 and receive 7,700 dagcoins
Expert – €2,500 and receive 19,235 dagcoins
Pro – €5,000 and receive 38,465 dagcoins
Mentor – €12,500 and receive 96,155 dagcoins
Master – €25,000 and receive 192,310 dagcoins
If you buy a Dagcoin package, they go into escrow for 1, 2 or 3 years, meaning you cannot sell them. It is done to stabilize the market and emphasize the long-term vision. Depending on the time period you choose, there is an extra coin bonus. The longer the period the bigger the bonus. Escrow is difficult to judge. I can not give this a red flag or a green flag.
Conclusion
The company has done their homework and has licenses for their business and services in Estonia. The setup of Success Factory and partner companies refers to a long-term plan and vision.
Their product offering is built on top notch technology and there are constantly new developments coming out. There is a difference between customers and affiliates. The system seems more sales driven than recruitment driven. It's a high level academic discussion if this kind of opportunities have a pyramid structure or not. In many countries it is not a question, in some it might be.
Much depends on the company and distributors behavior, if they are too aggressive in markets then regulators are triggered to look into depth in an opportunity and they will alway find something. Crypto, supplements, shakes or services does not matter then.
The USA does not allow crypto currencies with a MLM compensation plan, or the company has to modify there comp plan for that jurisdiction. However the USA is not longer the centre of the network marketing industry. Asia, South America and Europe are.
To be the "Future of Payments" an organization needs billions of revenue to get the critical mass to be worldwide accepted.
Dagcoin is well positioned to be the future of payments, much depends on the management and field leadership, only time can tell 🙂