Total Life Changes Celebrates Its 2018 Latin America Convention with 4,000 Guests In Santiago, Dominican Republic
November 2, 2018
By Nicole Dunkley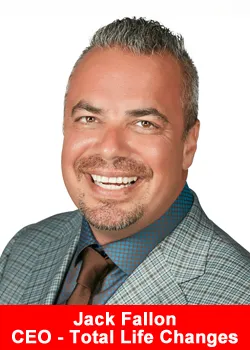 The energy in Latin America is entirely inimitable than anywhere else in the world. The activities prior to this successful event began on Friday, October 19th, 2018 at TLC's office in Santiago with the world famous, "Fun Friday" in back-to-back broadcasts (English and Spanish) which were a tremendous success.
TLC's Corporate staff (including the managers of Latin America) and representatives from Colombia, USA, Ecuador and Paraguay reviewed and shared the latest TLC news of the entire week and of course announcing the deal of the day (a weekly product promotion).
That afternoon, the emotions continued with a welcome party at one of the most exclusive venues in Santiago. Decorated in light colors and a traditional carriage as a frame to take pictures, our guests enjoyed a magical night dancing to the sound of Caribbean rhythms of a live band. The official start of the convention was presented by CEO Jack Fallon, General Manager, Alexandra Serna and COO John Licari.
The Latin Convention began on Saturday, October 20th, 2018 inside, "La Arena del Cibao", one of the most important venues in Santiago. It was flooded by leaders from Dominican Republic, Colombia, Paraguay, Ecuador, Mexico, Europe and USA. The event began with a spectacular opening. CEO, "Jack Fallon arrived by helicopter and between special effects and pyrotechnics he appeared on the stage to share his vision. The lights went off and more than 4,000 attendees turned on the flashlights of their cell phones to illuminate the arena as he shared the following message:
"Everyone has grown personally, spiritually and professionally as a result of these events; our staff, the guests, and everyone that participates, or is recognized or awarded at each event has grown and experienced every human emotion possible.

That is what I am most proud of; creating an opportunity for people to come together, share their experiences, celebrate their successes and the successes of others."
To continue with the emotion, TLC's COO, John Licari, spoke about the mission of our company and brought to the stage one of the most beloved TLC characters in Latin America, VP of Latin America Sales, Bolo Enriquez. The presentation of the corporate staff concluded with the introduction of Latin America Manager, Alexandra Serna who invited Laritza Uceta (manager of TLC's office in Santiago) to address the audience of nearly 4,000.  Stormy Wellington, TLC's Executive Ambassador captured the attention of the attendees with an impactful training. Ambassador, Ana Cantera hired the musician "Crazy Design"   who performed a to a two-song set that further energized the arena.
The event featured "Amazing Stories of leaders from different countries such as Erika Delgado, Teuriss Álvarez, Gisel Domínguez, Gregorio Hernández and Jhanna Carmona, Christian Linares and Luz Estella Galeano, Sara and Derlis Ramboa, Raúl and Lilian Juárez, Fermin Vera, and Belen Villalobos; sharing their success stories and explaining how their lives have changed as a result of TLC´s opportunity.
Between raffles, music, carnival dancers and excitement, the second part of the convention consisted of recognition and awards; starting with a parade of all ranks from Director through Ambassador with special awards given to recognize lifetime earnings of $5k – $250k. TLC branded rings were also presented to Independent Business Owners (IBO's) with lifetime earnings from $50k to $250k. Recognition concluded with guests in the arena celebrating Dominican native Julio Lama with a standing ovation as he was officially recognized as the first male to reach the rank of Ambassador in Latin America.
The event was concluded with another TLC Car Raffle Giveaway.  The most anticipated moment of the day was spectacular, as TLC's executive staff announced Advason Lavandier  as the winner of a KIA Picanto. Advason ran to the stage and started chanting, TLC is the best, long live TLC!"
About Total Life Changes
Total Life Changes offers a diverse product portfolio of health, wellness and beauty products. Founder and Tea Executive Officer Jack Fallon created TLC over 16 years ago with a single product: NutraBurst®. Since that time, TLC has continued to develop the Iaso® brand of products to include a diverse and attractive product portfolio matched with a hybrid binary compensation plan.
This allows IBOs of TLC to be rewarded quickly for introducing new customers to their products and business opportunities. Find out why so many are saying, "It really is different over here."