Total Life Changes' Holds A+ Rating on Better Business Bureau
November 22, 2018
By Nicole Dunkley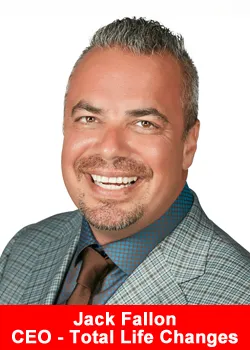 According. to a TLC press release:
Financial struggles…heartache…hardship…the stresses of everyday life are something that Total Life Changes truly understands. Which is why we give all the power to our independent business owners (IBO's) — so they can create their own path to success. After all, isn't that what this direct-selling industry is all about?
Our diverse portfolio of health, wellness, and beauty products, and the community we have created for our IBOs have been a priority since day one here at TLC. In fact, TLC has even proven to be a great way to earn extra cash, and for some of our higher ranked IBOs, it has even replaced full-time incomes.
Who knew that you could earn cash, lose weight, and totally change your life all at the same time? TLC has seen so much success since we began 17 + years ago, it has earned us an A+ rating on the United States' Better Business Bureau, a nonprofit organization for accredited businesses.
The Better Business Bureau, or BBB, helps people find recommended businesses they can trust through BBB ratings. They use these ratings to represent their opinion of how the business is likely to interact with its customers.
The following factors are figured into the BBB ratings on both a point (out of 100) and letter rating (A+ to F) scale.
Business complaint history
Type of business
Time in business
Transparent business practices
Failure to honor commitments to BBB
Licensing and government actions that are known to BBB
Advertising issues that are known to BBB
You can view an outline of BBB ratings here.
TLC has been in business for 15 years and with an A+ BBB rating, we couldn't be more thrilled with the success. It is the positive ratings and positive reviews that continue to motivate us to do what we love to do, which is to provide Independent Business Owners and their customers with a diverse set of products that are easy to sell and healthy to share. More importantly, we are pleased to be able to give our IBOs the opportunity to reach their goals and change their lives, and that includes achieving financial freedom.
You can view TLC's BBB profile here.
We are proud to be a part of the trusted and accredited Better Business Bureau, and with such positive reviews and success from our IBOs, we wouldn't be where we are today!
About Total Life Changes

Total Life Changes offers a diverse product portfolio of health, wellness and beauty products. Founder and Tea Executive Officer Jack Fallon created TLC over 16 years ago with a single product: NutraBurst®.
Since that time, TLC has continued to develop the Iaso® brand of products to include a diverse and attractive product portfolio matched with a hybrid binary compensation plan. This allows IBOs of TLC to be rewarded quickly for introducing new customers to their products and business opportunities.
Find out why so many are saying, "It really is different over here."