Why Avon Revenue Goes Down And How To Make Avon Sexy Again
November 11, 2018
By Team Business For Home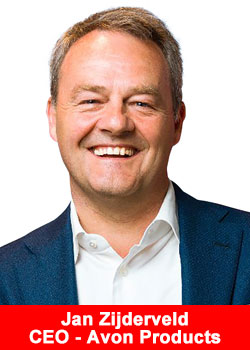 Have your ever meet and greet with a young top earner from Avon Products?
I have not seen any, I do not know any, although I visit many generic direct selling events.
At Business For Home we have no records for young Avon products top achievers, never noticed any significant success.
Lately Avon Products started to feature some younger ladies on their website. However that is preaching for your own troops 🙂 Avon is just not sexy because of a lack of recognition. They just do not share success with the outside world effective.
There is success without Avon but as long the company is not promoting that big time, revenue will decline because a younger generation will not sign up.
RECOGNITION = RECRUITMENT = REVENUE 
An recent analyst opinion:
"Avon is captive of its direct-selling business model, based on which it is inherently difficult to achieve significant results in a short period of time. Moreover, while Avon has acknowledged that the modernization of its business model and brand is the key for achieving growth, it appears that the company's strategic plans miss that target.
"The company reported total revenues of US$1.42bn for the third quarter of 2018, unchanged compared with the third-quarter of 2017. However, excluding a favorable tax adjustment in Brazil, one of the main markets of Avon, total revenues declined by 11% on a like-for-like basis.
"Even more concerning is the steadily high attrition rate of the company's sales representative base; active sellers were reduced by 5% year-on-year in Q3 – the highest reduction over the last seven quarters.
Avon had previously taken steps to modernize its sales model, improving the experience of its sellers by emphasizing the online sales potential through social media, and offering digital tools for leveraging sales data to gain consumer insights and personalize experience.
"Furthermore, while Avon has been unsuccessful in attracting representatives, it also appears to struggle on convincing consumers to purchase its products.
In detail, units sold declined by 6% year-on-year in Q3, with sales supported by a better price-mix. In fact, one of the company's steps regarding its brand portfolio, as presented in the investor's day webcast on September 14th, is 'winning all price tiers, offering products that range from good, better, to best quality'.
"However, that price-quality discrimination on its products may only have a short-term gain impact. What Avon needs is a brand identity, and such measures cannot serve this purpose; they can only erode the brand further by confusing consumers over an unclear market position. Indeed, the company also acknowledged a lack of identity, citing that its brand is bigger than its sales, and although it is famous, it is not aspirational.
"Overall, the direct-selling business model of Avon might be seen as blessing in terms of financial flexibility, but it is a curse when it comes to implementing a turnaround plan, as it takes more time and resources to communicate changes in a sales representative base.
The shrinking base of representative's dents growth, but a big part of the problem is also the brand's lack of appeal to consumers, especially millennials.
"The recent initiatives regarding the reduction of its brand portfolio, along with supply chain and outsourcing efficiencies to be achieved are on the right direction for producing improved results in the next quarters. Nonetheless, Avon needs more radical changes to implement across its representative base, investing more, not only in training, but also in retaining of its representatives, as that can unlock the potential and edge of its business model, which is offering product and service specificity."