Jeunesse EXPO9 Thrive 2018 World Tour Collects $1.57 Million for Charity
December 5, 2018
By Nicole Dunkley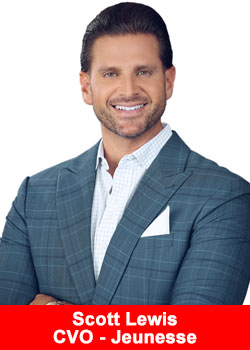 For the second consecutive year, the Jeunesse EXPO World Tour made stops in five cities from September through November, attracting 62,500 attendees and raising $1.57 million for charity.
The Jeunesse EXPO9 Thrive 2018 World Tour opened in Orlando, home of Jeunesse Global, continuing on to Bangkok, Macau and Rome, with a final stop at Jeunesse Arena in Rio de Janeiro.
At each event, Jeunesse Founders Randy Ray, CEO, and Wendy Lewis, COO, along with Chief Visionary Officer Scott Lewis and wife Isabel Lewis, led a special celebration of the company's ninth anniversary, beginning at the Orlando event on Sept. 9. Jeunesse was founded at 9 p.m. Sept. 9, 2009 — a date and time chosen specifically because the number 9 represents longevity in Asian culture.
The tour also marked the company's entry into the $79 billion worldwide hair care market with the launch of the innovative RVL™ Advanced Hair Care System, which works to promote the look of thicker, fuller hair without the use of parabens, sulfates, silicones and dyes. The launch met with tremendous success, garnering record product-launch sales.
Attendees raised an unprecedented $1.57 million for the company's nonprofit Jeunesse Kids™ to fund local charity initiatives in each market. Jeunesse Distributors generously supported five separate projects aimed at saving and improving the lives of children. These local initiatives included providing access to life-saving pediatric cancer treatment, education and clean water, funding rehabilitation services for disabled children, as well as supporting programs that provide increased food security and economic opportunity.
"The 2018 World Tour truly demonstrated how our family of Jeunesse Distributors is thriving by taking action each day to change the lives of people around the world and creating a global movement with lasting impact," said CVO Scott Lewis. "This was evident in the growth, passion and commitment I witnessed in each market and the incredible support for our mission to provide a brighter future for children."
The Jeunesse EXPO X NEXT 2019 World Tour kicks off Sept. 6 in Orlando, with stops in Macau, Singapore, Milan and Rio de Janeiro.
About Jeunesse
Jeunesse is a global direct selling company with a mission to positively impact the world by helping people look and feel young, while empowering them to unleash their potential. The company's exclusive skin care and nutritional products form a comprehensive Youth Enhancement System. With multilingual customer service, back office support and a global enrollment system, Jeunesse utilizes a cutting-edge platform to share innovative products, training and support through 32 fully operational offices to markets in over 140 countries.