Mannatech Back Into Growth Again
December 6, 2018
By Team Business For Home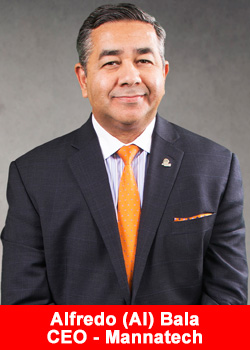 Since its founding in 1994, Mannatech, Inc. has made a name for itself through product innovation and a commitment to sound science.
Indeed, when you walk into the company's headquarters in Flower Mound, Texas, the first thing you might see are white-coated scientists in a fully working lab.
In a recent interview Al Bala, CEO Mannatech stated:
"We went from hyper-growth to correction, and now we're back into growth again," he says.
"So, we have done the typical S curve. It took a while to re-engineer the company, to re-engineer the message and now we're back into the growth mode again.
Mannatech has expanded the footprint and is now in 26 countries.
The goal is to be in 100 countries over the next five to 10 years.
The (distributor) back-office platform is going to be very mobile-centric.
Mannatech has obtained more than 135 patents.
The company has spent more than $50 million on research and product development.
"More people today are joining the gig economy because they want the freedom. We see the rise of the entrepreneur movement, and this direct selling model offers a great opportunity for people who want to be entrepreneurs."
About Mannatech
Mannatech, Incorporated, offers a profound wellness experience that makes a difference in the lives of people across the world. Through its innovative Glyconutrition products, Mannatech changes lives, providing an unprecedented level of natural wellness, freedom and purpose.
With more than 20 years of experience and operations in 26 markets, Mannatech is committed to changing lives.
For more information, visit Mannatech.com.