Total Life Changes' Wraps Up Back to Basics Tour In NYC
December 13, 2018
By Nicole Dunkley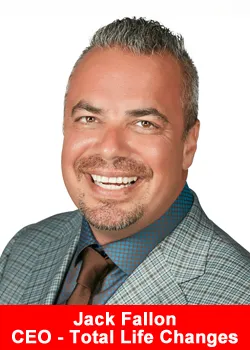 Total Life Changes is heading to the Big Apple on Dec. 15 for the last stop on their 2018 Back to Basics Tour!
Total Life Changes has been traveling to their B2B events all over the world since early 2018. Their last stop? New York City! After 11 events worldwide (in the USA, Europe, and Latin America), TLC is excited to see the kind of energy their IBOs in NYC have to offer. Take a look at where they've been so far.
2018 Back to Basics Tour Dates:

Atlanta, Georgia: Jan. 27
Las Vegas, Nevada: March 2
Los Angeles, California: April 21
Tampa, Florida: May 12
Nice, France: June 9
Detroit, Michigan: June 15-16
Raleigh, North Carolina: July 21
Medellin, Colombia: Aug. 25
Houston, Texas: Sept. 21-22
Santiago, Dominican Republic – Latin Convention: Oct. 19-20
Miami, Florida: Nov. 3
New York: Dec. 15
About Back to Basics
The B2B Tour was designed to celebrate and elevate TLC's independent business owners' (IBOs) direct-selling and weight loss goals and achievements.
Each Back to Basics event not only focuses on the goals and achievements of TLC's IBOs, but they also include outstanding product testimonies, product training, leadership training, and recognition. At each event, there are also three weight loss winners revealed, and awards for the top three retailers and the top three enrollers in the company, which is very important in this industry. And, as a bonus, there are also prizes for the IBOs who bring the most guests!
Visit www.BackToBasicsTour.com for more information.
2018 B2B Event Highlights:
30 weight loss winners were revealed live
30 top retailers were awarded and recognized with trophies
30 top enrollers were awarded and recognized with trophies
Over 50 IBOs were represented during a Retail Panel discussion, explaining how they are acquiring and retaining customers.
2 Car Giveaways

Medellin Car Winner: Diana Bran
Santiago Car Winner: Advason Lavandier
What's next for TLC?
Total Life Changes is preparing for their Super Regional Kickoff Event and the start of the You'll Feel It Tour on January 18-19, 2019 in Disney Springs (Orlando, Florida). There will be new industry-leading products revealed, award ceremonies, giveaways, and guest speakers to provide insight and motivation, and more!
Visit https://youllfeelittour.com/ for more information.
About Total Life Changes
Total Life Changes offers a diverse product portfolio of health, wellness and beauty products. Founder and Tea Executive Officer Jack Fallon created TLC over 16 years ago with a single product: NutraBurst®. Since that time, TLC has continued to develop the Iaso® brand of products to include a diverse and attractive product portfolio matched with a hybrid binary compensation plan. This allows IBOs of TLC to be rewarded quickly for introducing new customers to their products and business opportunities. Find out why so many are saying, "It really is different over here."