Ami Knowles From The UK Achieves Double Diamond Rank With Valentus
January 9, 2019
By Team Business For Home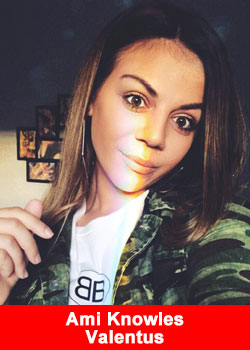 Ami Knowles, stated upon her achievement:
To say I have never had any experience in network marketing before I fell in love with the industry straight away. Since the age of 16 I'd always worked in childcare but since I can remember I'd always wanted to be my own boss, choosing my own hours and building my own dream.
Network marketing has helped me achieve that in more ways than one!
I've been in the industry now for around 2 and a half years and found my home with Valentus back in April 2017. Leaving my last company for Valentus was a big risk for me as I'd just decided to go self employed and left child care all together so network marketing was now my only source of income. However they do say when it feels scary that's when you should jump right? so that's what I did.
If I can do this than anyone can, you just have to believe in yourself.
I was with my last company for 10 months but I just lost my passion for them as I struggled maintaining points which effect my pay massively and that's one of the reasons why i decided to join Valentus because of their compensation plan.
I knew I could earn some serious money with it been so generous with their 7 ways of earning plus not needing to point chase! Valentus has changed my life in more ways than one, it's recently allowed me to buy my first ever home, gave me financial and time freedom.
I've made friends and special memories for life, one of them been whisked away on a Caribbean cruise which was paid for by the company where me and my now fiancé got engaged and then to top it off in October it allowed me to get my dream car!
I will be forever grateful for this company and what it's allowed me to achieve and experience in such a short space of time.
I couldn't see or imagine myself doing anything else but THIS, it's honestly the best feeling sharing this opportunity with other people around the world and seeing how it helps change their lives aswell as your own
About Valentus
In Latin, the word "Valentus" means "prevail," defined as proving to be superior in strength, power, and influence. Recognizing that, we couldn?t have picked a more fitting name for a company that strives to be the example in an industry that deserves a leader to follow.
Since day one, our focus, our passion, and our commitment have been to create a company, a product line, and an opportunity built on a foundation of integrity.
From creating significant levels of income, to building strong networks, healthy long-lasting relationships, making new friends, participating in activities you never even knew existed, having the time to do the things you love with the people you love to be with, VALENTUS can help you PREVAIL in ALL of your goals! For more information please visit www.valentus.com