Bmôr Global Growth Accelerates In The USA
January 29, 2019
By Team Business For Home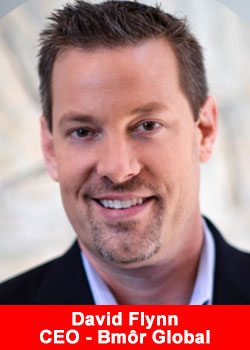 Las Vegas-based bmôr global, still continuing its rapid U.S. growth, including multiple high-profile athletes attracted to its flagship Elevate™ nutritional product.
According to CEO David Flynn,
"People everywhere want to look better, feel better, and have real opportunity to change their financial lives. 

That's what bmôr is all about and we've only seen interest and growth increase as we've entered our first international markets."
So how did this company start?
The bmôr website shares the story of a mother and father searching for answers to improve the life of their son with developmental issues.  After meeting a Naturopath that "gave us our son back" according to co-founder Nancy Flynn, the vision to share began.
Turns out that Naturopath, Dr. John R. Taylor, was also a world-renowned expert in natural healing, whole food nutrition, and digestion and absorption of nutrients and had an affinity for network marketing.
Add in network marketing phenoms like Rick James, Jay Lewandowski, and Mardy Eger, seasoned networking corporate executives like Paul Muehlmann, and a financial partner who took the last company he co-founded public for over $3 Billion in 2017, and the bmôr revolution was ready to begin.
bmôr operates in the health and wellness industries focusing on natural products that have meaningful impacts in the health and well being of its customers and Brand Partners.
The company focuses on 3 distinct categories:
Innovative, Whole-Food based Nutritional Products.
Patented, Organic Coffee.
Powerful Anti-Aging Skincare Products.
According to the leadership team, there are some game-changing products ready to go. As industry veteran Paul Muehlmann, who has launched hundreds of products in over 100 countries during his career as an MLM corporate executive, explains, "
We will have an aggressive yet measured approach to new offerings to keep fueling momentum without overwhelming our teams. 

Let's just say we have some great surprises ahead for our Brand Partners and customers. You will not be disappointed."
About bmôr global
bmôr creates a compelling opportunity for people looking for a healthy, vital life, surrounded by like-minded community.
Launched Summer 2018, the company produces health and beauty products including its Elevate™ Nitric Oxide Booster and Super Resveratrol Antioxidant, URBRU Uniquely Roasted and Patented organic coffee, and the OREVE line of anti-aging skincare products.  bmôr currently operates in the U.S. and Costa Rica, with teams launching in Vietnam, Hong Kong and Mexico.
For more information please visit www.bmorglobal.com