Mary Kay Celebrates 50 Years Of Pink Cadillac's
January 17, 2019
By Team Business For Home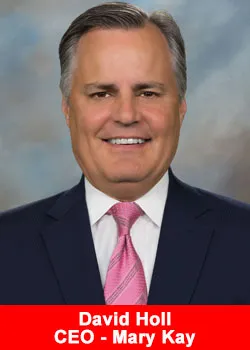 If the wheels on a Mary Kay pink Cadillac could talk, they would say, "50 years and we're still driven"
As those iconic, traffic-stopping pink Cadillacs roll into San Diego, Calif., for the top beauty brand's annual U.S. Leadership Conference, more than 6,000 Mary Kay Independent Sales Directors will kick off a national celebration of the 50thanniversary of the Mary Kay pink Cadillac and the company's U.S. Career Car Program.
In 1967, Mary Kay Ash ordered her first pink Cadillac Coupe DeVille from a Dallas dealership and asked to have it painted to match the pale pink Mary Kay lip and eye palette she carried in her purse.
Little did anyone know that an American icon was born. In 1969, she rewarded the top five independent sales force members with the use of their own pink 1970 Cadillac Coupe DeVille and in turn, launched the Mary Kay Career Car Program.
"For 50 years, Mary Kay pink Cadillacs have remained a coveted symbol of success, and we're thrilled to mark this milestone anniversary at the company's annual U.S. Leadership Conference in San Diego,"
said Nathan Moore, President of Mary Kay Inc.'s North America Region.
"If these wheels could talk, they would tell you about the many adventures of Mary Kay's top independent sales force members—from bringing babies home from the hospital to delivering countless Mary Kay products to brand lovers nationwide. The Mary Kay Career Car Program is an integral part of not only our company's story but also the stories of thousands of successful Mary Kay entrepreneurs."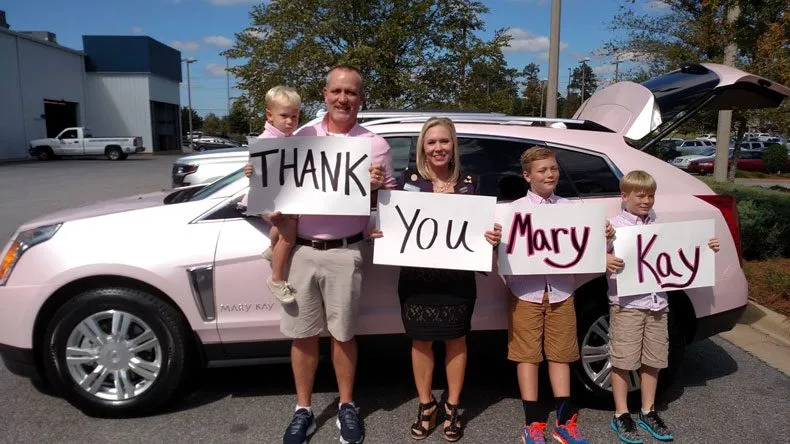 Since the inception of the Career Car Program in the United States, more than 164,000 independent sales force members have qualified or re-qualified for the use of a Mary Kay Career Car.
In the U.S., the Mary Kay Career Car vehicle options include the Chevrolet Malibu, Chevrolet Equinox, Chevrolet Traverse, MINI Hardtop 4 Door and the iconic pink Cadillac XT5. To date, more than 24,000 top-performing Mary Kay independent sales force members have qualified for a coveted pink Cadillac.
"The exclusive 'Mary Kay Pink Pearl' Cadillac is an iconic part of both General Motors' and Mary Kay's past, present and future,"
said Ed Peper, U.S. Vice President of General Motors Fleet. "After five decades, this is one of our strongest and longest-lasting customer relationships. Over the years we've been honored to include other Chevrolet, Buick, GMC and Cadillac vehicles in the Mary Kay Career Car Program."
The 2019 Mary Kay pink Cadillac will be on display at the company's annual U.S. Leadership Conference held Jan. 16-23 at the San Diego Convention Center. The conference provides recognition, education and further develops Mary Kay Independent Sales Directors from across the country.
According to the San Diego Convention Center Corporation, the conference will pump an estimated $37.6 million into the local economy through direct visitor spending. This year's event marks the third time Mary Kay has held its annual conference in San Diego following events in 2007 and 2010.
For more information about Mary Kay's company timeline, positive community impact, rewarding opportunity and irresistible products, click here.
About Mary Kay
At Mary Kay, success lies in our dedication to irresistible products, a rewarding opportunity and positive community impact. For more than 55 years, Mary Kay has inspired women to achieve their entrepreneurial goals in nearly 40 countries. As a multibillion-dollar company, we offer the latest in cutting-edge skin care, bold color cosmetics and fragrances. Discover more reasons to love Mary Kay at marykay.com.