Silverstar Live Forex – Offering Unregistered Securities In The USA?
January 29, 2019
By Team Business For Home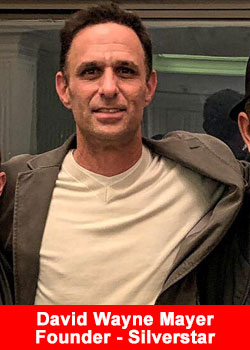 Silverstar Live a Florida, USA based company, is hitting the USA market with forex auto-trading software and the investment is $199 one-time and then $145 a month. $40 commission is paid out on the $199 start up package. Then an uni-level compensation plan kicks in.
Adam Wenig is since some time Master distributor and Josh Felts is Top Influencer.
David Wayne Mayer – AKA "Quicksilver" is founder and COO and according to the company website claims:
David Mayer worked for the second largest hedge fund in New York and was responsible for trading accounts of hundreds of millions in the futures market over the course of 6 years.

He has applied his genius to create algorithms that mimic live trading and can be safely run almost completely hands free.
David Mayer claims to have worked as hedge fund manager for Platinum Partners. Platinum Partners was hit by a SEC investigation.  Federal prosecutors called it "one of the largest fraud cases since Bernie Madoff".
We also notice Mayer was charged for credit fraud according to a website, set up by somebody who is extremely angry on Mayer.
For a MLM company founder who claims to have made "millions" with his "high intelligence" a red flag. It seems, because of his controversial background, Mayer does not want to use his real name.
The Silverstar Live team claims:
Hassan Mahmoud is Executive Vice President. He has done over 250 million in sales over the past 4 years while helping multiple business owners grow their names and brands.
Hassan was an Enagic distributor, had some degree of success, but $250 million in sales is very unlikely.
Silverstar Live is marketing passive returns through their forex trading bot. Top distributor Josh Felts on his Facebook:
"Some people are asking… DOES THAT AI FOREX SOFTWARE REALLY WORK? ?

SEE FOR YOUSELF ? 32% return in 37 days using our Benjamin AI software ? He didn't have to place one trade, look at any charts or anything… The software did 100% of the trades.. we keep 100% of the profit"
The offering of an automated, passive return by a network marketing company, is a securities offering. Silverstar Live would therefore need to be registered with the SEC in the USA.
Seems to me a "Wolf of Wall Street" is leading a couple of fine young network marketing leaders into the arms of the SEC…