bmôr Global Expands Into Central America
February 5, 2019
By Team Business For Home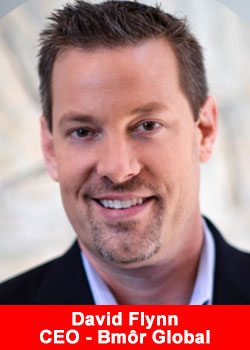 Las Vegas-based bmôr global, is expanding its reach into Central America.
bmôr operates in the health and wellness industries focusing on natural products that have meaningful impacts in the health and well being of its customers and Brand Partners.
The company focuses on 3 distinct categories:
Innovative, Whole-Food based Nutritional Products.
Patented, Organic Coffee.
Powerful Anti-Aging Skincare Products.
The team is currently focusing efforts on rising stars in the Central American Market including prelaunch meetings taking place in Mexico City right now. Co-Master agent Rick James says it best,
"I built my last team to over $40 million in annual sales and I can tell this opportunity will far exceed what we have done in the past. 

The team, the products, the branding, and most importantly, the people and the ethics are what make me positive bmôr is going to be the next billion-dollar companyin the industry. 
I'm telling all my friends to get in now before it's too late. We've already seen so many stories come in on the products, and now we're seeing the financial stories.  Bmôr is going to change a lot of lives!"
"Elevate has made a huge difference in my workouts. I drink at least 2 packets a day and I wouldn't go a day without it!"
stated Tremayne Stephens, former NFL Running Back
About Elevate
Elevate™ is that rare product with instant and noticeable positive effects coupled with long-term proven benefits.  A combination of a super-resveratrol antioxidant drink, prebiotics, and a powerful nitric oxide booster, all in a delicious, easy to carry and share liquid pouch.  No mixing required. With Elevate™ it's always simple to Tear Into Your Day! ™
bmôr Co-Founder David Flynn showing how easy it can be to Tear Into Your Day!™
When you take Elevate™, the lining of your arteries releases more nitric oxide into the blood, relaxing and widening the blood vessels.
This boost in blood flow results in higher energy output, increased performance levels and improved overall health. This immediate affect combined with the power of anti-oxidant super boosting resveratrol and prebiotics deliver the immediate and long term benefits you need to feel great!
Derived from natural, non-GMO plant sources, Elevate™ is both delicious and portable, making it perfect for an on-the-go lifestyle. It's an innovative, versatile product that can help you discover a healthier, more vibrant future!
Elevate™is produced in the U.S. using non-gmo juices and extracts. It contains no artificial colors or sweeteners and has only 10 calories and 2 grams of sugar per serving. 
About bmôr global
bmôr creates a compelling opportunity for people looking for a healthy, vital life, surrounded by like-minded community. Launched Summer 2018, the company produces health and beauty products including its Elevate™ Nitric Oxide Booster and Super Resveratrol Antioxidant, URBRU Uniquely Roasted and Patented organic coffee, and the OREVE line of anti-aging skincare products.
bmôr currently operates in the U.S. and Costa Rica, with teams launching in Vietnam, Hong Kong and Mexico.
For more information please visit www.bmorglobal.com