How Behind MLM Spread Fake News And Fear
February 5, 2019
By Team Business For Home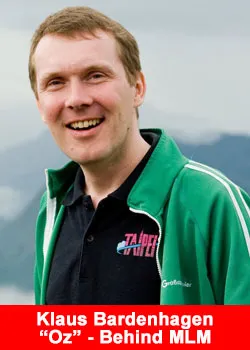 Today Behind MLM and founder Klaus Bardenhagen, published an article about WorldVentures with the heading:
"Man in WorldVentures Apparel wanted For Debit Card fraud & theft".
The article strongly suggest it is a WorldVentures affiliate, which is without merit.
The guy in the video wears only a Hoodie with a Worldventures logo, however that's enough for the Trolls from Behind MLM to published such a dirty article.
---
According to Klaus Bardenhagen – Behind MLM aka "Oz":
"Police in Jackson, Tennessee are seeking help in apprehending a debit card fraud and theft suspect. CCTV footage shows the suspect wearing beige cargo shorts and a black hoodie, emblazoned with WorldVentures' logo.

Given the unknown identity of the suspect, it is unclear whether or not he is/was a WorldVentures affiliate. WorldVentures sells apparel and gear on their "WV Gear" website.

At the time of publication the black WorldVentures' branded hoodie worn in the CCTV footage is not available. As far as I know WorldVentures' apparel is only available through the company. 

I'll leave why a WorldVentures affiliate might resort to fraud and theft to the comedians out there."
---
You can not take Behind MLM serious at all. They love to spread fear, uncertainty and doubt.
This is the link to the article.