NFL Hall Of Famer Eric Dickerson To Speak At Kannaway Convention
February 28, 2019
By Team Business For Home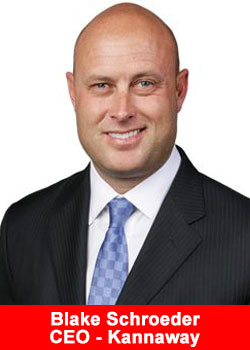 Medical Marijuana, Inc. (OTC:MJNA), the first-ever publicly traded cannabis company in the United States, announced today that NFL Hall of Famer and former Rams running back Eric Dickerson will be giving a keynote speech at the Believe National Convention in San Diego on April 14, 2019.
"This event will be one of our largest and most exciting events yet,"
said Kannaway CEO Blake Schroeder.
"We believe that our Brand Ambassadors will benefit from learning about his background as a professional athlete and his experience using cannabidiol (CBD)."
After being drafted in the first round of the NFL draft, Dickerson played in the NFL for 11 seasons with his most success coming with his tenure as a Los Angeles Ram. Dickerson was a 6-time Pro Bowler, NFL Player of the Year in 1986, and the NFL Offensive Rookie of the Year in 1983. In 1999, Dickerson was inducted into the NFL Hall of Fame.
"It's an honor to be invited to this large respected event and share my story on how hemp-derived CBD has helped me,"
said Eric Dickerson.
"Before trying it, I was skeptical about CBD but as I gained a greater understanding about what it is, it became easy to see how it has the potential to benefit many people."
The Believe National Convention will take place at the Sheraton San Diego on April 13-14, 2019. Events like the Believe National Convention are an important opportunity for Kannaway's Brand Ambassadors to immerse themselves within the Kannaway culture, network with fellow Brand Ambassadors, and gain the skills and information necessary to create a sustaining Kannaway business.
For more information about Kannaway®, please visit https://kannaway.com. To buy tickets to the event, please click here.
About Kannaway®
Kannaway® is a network sales and marketing company specializing in the sales and marketing of hemp-based botanical products. Kannaway® currently hosts weekly online sales meetings and conferences across the United States, offering unique insight and opportunity to sales professionals who are desirous of becoming successful leaders in the sale and marketing of hemp-based botanical products.
About Medical Marijuana, Inc.
We are a company of firsts®. Our mission is to be the premier cannabis and hemp industry innovators, leveraging our team of professionals to source, evaluate and purchase value-added companies and products, while allowing them to keep their integrity and entrepreneurial spirit. We strive to create awareness within our industry, develop environmentally-friendly, economically sustainable businesses, while increasing shareholder value. For details on Medical Marijuana, Inc.'s portfolio and investment companies, visit www.medicalmarijuanainc.com.