Former Kansas City Chiefs Offensive Lineman John Alt Joins Kannaway As Spokesperson
March 15, 2019
By Team Business For Home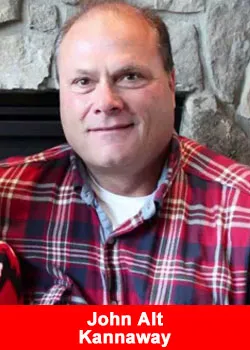 Medical Marijuana, Inc. (OTC:MJNA), the first-ever publicly traded cannabis company in the United States, announced today that former Kansas City Chiefs Offensive Lineman John Alt has joined as their newest spokesperson for its subsidiary Kannaway® to help spread awareness on the benefits of hemp cannabidiol (CBD) for athletes and active consumers.
"We are excited that John as seen great results on our Revive, Kannaway Gold and Kannaway Premium Full-Spectrum products,"
said Kannaway® CEO Blake Schroeder.
"We depend on athletes like John to utilize their influence and broad audience to share their experiences on CBD and help consumers understand the health and wellness benefits of CBD."
Alt played for the Kansas City Chiefs from 1984 to 1996 where he was inducted into the Kansas City Chiefs Hall-of-Fame. He was also second-team Pro Bowl in 1990 and Pro Bowl in 1992 and 1993.
"CBD has helped me sleep a lot better and without the everyday aches that I was previously experiencing from the many hits I took from playing football for over a decade,"
said Kannaway® Spokesperson John Alt.
"A lot of people think hemp is the same as marijuana and that CBD will get you high – this is not the case and has real benefits for real life problems."
Kannaway® is the first hemp lifestyle network to legally offer hemp-based botanical CBD wellness products. The Kannaway® Sports division aims to spread awareness of the many important benefits CBD offers for professional and amateur athletes, connecting former NFL athletes with the education and products they need to help them live happier, more fulfilling lives.
"Our Kannaway Sports division is experiencing great success and is growing exponentially,"
said Medical Marijuana, Inc. CEO Dr. Stuart.
"It's an honor that so many athletes have decided to help us on our company mission to help people make the most educated decision on trying CBD and incorporating it into their lives."
You can learn more about the company and the other members of the Kannaway® Sports team here.
About Kannaway®
Kannaway® is a network sales and marketing company specializing in the sales and marketing of hemp-based botanical products. Kannaway currently hosts weekly online sales meetings and conferences across the United States, offering unique insight and opportunity to sales professionals who are desirous of becoming successful leaders in the sale and marketing of hemp-based botanical products.
About Medical Marijuana, Inc.
We are a company of firsts®. Our mission is to be the premier cannabis and hemp industry innovators, leveraging our team of professionals to source, evaluate and purchase value-added companies and products, while allowing them to keep their integrity and entrepreneurial spirit.
We strive to create awareness within our industry, develop environmentally-friendly, economically sustainable businesses, while increasing shareholder value. For details on Medical Marijuana, Inc.'s portfolio and investment companies, visit www.medicalmarijuanainc.com.