Kannaway Receives Certification Seals From The USA Hemp Authority
March 3, 2019
By Team Business For Home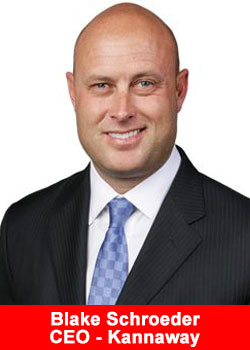 Medical Marijuana, Inc. (OTC: MJNA), the first-ever publicly traded cannabis company in the United States, announced today that its subsidiaries Kannaway®, HempMeds® and Dixie Botanicals all received Certification Seals from the U.S. Hemp Authority.
To receive this seal, companies must have met several stringent industry standards laid out for quality and safety. The certification is intended to educate hemp farmers and producers about Food and Drug Administration Current Good Manufacturing Practices (cGMP) and Good Agricultural Practices (GAP) to guarantee that consistent quality is achieved.
The U.S. Hemp Authority Certification Program is administered by experienced quality assurance and verification professionals from industry-leading food and agricultural companies.
"We are honored to have received these Certification Seals for several of our subsidiaries,"
said Medical Marijuana, Inc. CEO Dr. Stuart Titus.
"Our customers' safety is our priority and we are proud to have our high-quality manufacturing processes confirmed so that consumers understand that buying from us means that they have access to safe and accurately labeled hemp-derived products, including fiber, seed and extracts, such as cannabidiol (CBD)."
Kannaway® was the first direct sales company to offer phyto-cannabinoid botanical products to consumers. A family-oriented company, Kannaway® encourages its Brand Ambassadors to create their own successful distribution businesses that will positively benefit the well-being of the people around them.
"We hope this provides our Brand Ambassadors with additional confidence to run their own successful business operations and spread the message about the quality and consistency of our products,"
said Kannaway CEO Blake Schroeder.
"We are a company of firsts and we are proud to be one of the first few companies who have received this certification."
HempMeds® was the first company to ever bring hemp-based CBD oil products to market in the U.S. in 2012 — and the first to both make CBD products available in bulk for U.S. consumers and also provide high-quality CBD hemp oil to customers around the world. HempMeds® was also the first-ever company to receive historic federal government import approvals for its CBD products in the nations of Argentina, Brazil, Mexico and Paraguay.
"Our customers depend on us and trust us to give them the best products on the market," said HempMeds® President Todd Morrow. "We hope this helps our business partners and customers understand that we will continue to go above and beyond for their well-being."
About Kannaway®

Kannaway® is a network sales and marketing company specializing in the sales and marketing of hemp-based botanical products.
Kannaway® currently hosts weekly online sales meetings and conferences across the United States, offering unique insight and opportunity to sales professionals who are desirous of becoming successful leaders in the sale and marketing of hemp-based botanical products.
About Medical Marijuana, Inc.
We are a company of firsts®. Our mission is to be the premier cannabis and hemp industry innovators, leveraging our team of professionals to source, evaluate and purchase value-added companies and products, while allowing them to keep their integrity and entrepreneurial spirit.
We strive to create awareness within our industry, develop environmentally-friendly, economically sustainable businesses, while increasing shareholder value. For details on Medical Marijuana, Inc.'s portfolio and investment companies, visit www.medicalmarijuanainc.com.