Miami Dolphins Linebacker Bruce Bannon Joins Kannaway As Spokesperson
March 8, 2019
By Team Business For Home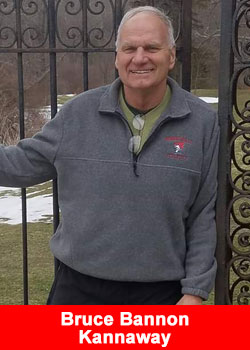 Medical Marijuana, Inc. (OTC: MJNA), the first-ever publicly traded cannabis company in the United States, announced today that they have welcomed former Miami Dolphins Linebacker Bruce Bannon as their newest spokesperson for its subsidiary Kannaway® to help spread awareness on the benefits of hemp cannabidiol (CBD) for athletes and active consumers.
"We're thrilled that Bruce is taking our Pure Gold and Premium Full Spectrum CBD products and we hope that he continues to find success using them,"
said Kannaway® CEO Blake Schroeder.
"Athletes such as Bruce help us educate consumers and make them feel more empowered to incorporate CBD into their lives."
Bannon was a Linebacker for the Miami Dolphins from 1973 to 1974. He also played for Pennsylvania State Universityfrom 1969 to 1972 where he was recognized as a consensus first-team All-American and the defensive MVP of the 1972 Cotton Bowl Classic.
"After playing football all your life, no matter who you are, you get beat up and have injuries. Though I've never had a serious injury playing football, the many hits that I took while playing have taken a real toll on my body as I've gotten older,"
said Kannaway® spokesperson Bruce Bannon.
"In a matter of days after starting to take Kannaway's CBD, I was feeling better.

At first I was worried it was just in my head but after two weeks I began hiking and working out regularly again and would like to keep taking these products to stay as active as I once was."
Kannaway® is the first hemp lifestyle network to legally offer hemp-based botanical CBD wellness products. The Kannaway® Sports division aims to spread awareness of the many important benefits CBD offers for professional and amateur athletes, connecting former NFL athletes with the education and products they need to help them live happier, more fulfilling lives.
"We're proud of all of our Kannaway athletes for having the courage to try a relatively new product and incorporate CBD into their daily lives,"
said Medical Marijuana, Inc. CEO Dr. Stuart Titus.
"The stigma surrounding cannabis and CBD is fading – so with the help of those with strong social influence we can better educate all consumers to understand the health and wellness benefits of cannabinoids."
About Kannaway  
Kannaway is a network sales and marketing company specializing in the sales and marketing of hemp-based botanical products. Kannaway® currently hosts weekly online sales meetings and conferences across the United States, offering unique insight and opportunity to sales professionals who are desirous of becoming successful leaders in the sale and marketing of hemp-based botanical products.
You can learn more about the company and the other members of the Kannaway® Sports team here. For more information about Kannaway®, please visit www.kannaway.com.
About Medical Marijuana, Inc.
We are a company of firsts®. Our mission is to be the premier cannabis and hemp industry innovators, leveraging our team of professionals to source, evaluate and purchase value-added companies and products, while allowing them to keep their integrity and entrepreneurial spirit. We strive to create awareness within our industry, develop environmentally-friendly, economically sustainable businesses, while increasing shareholder value.
For details on Medical Marijuana, Inc.'s portfolio and investment companies, visit www.medicalmarijuanainc.com.