Total Life Changes Celebrates Annual International Award And Recognition Event
March 21, 2019
By Nicole Dunkley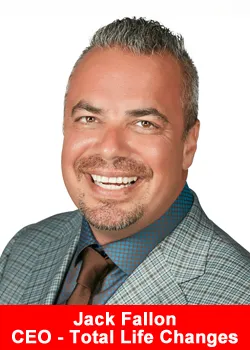 According to a TLC press release:
Everything is bigger in Texas. And Dallas "felt it" on March 7-9th.
Total Life Changes represented 17 countries at their annual international award and recognition event in Dallas, Texas, one of twelve stops during the You'll Feel It 2019 Tour.
The weekend started off with a Gala Dinner on Thursday at the Hilton Anatole Hotel. There, TLC executive staff and the TLC family enjoyed an exquisite gourmet meal, live entertainment, guest speakers, and professional photos!
Friday was an all-inclusive training day where TLC hosted 10 different training sessions in multiple languages. Following the training sessions, Life Changers were able to join in on the world-famous Fun Friday, which hit record attendance and was hosted outside right next to the awesome 2019 Jeep Wrangler Sport Giveaway.
Friday night was a traditional TLC style Meet and Greet (with a Boots & Bling-themed twist) where Life Changers could mix and mingle with corporate staff and other TLC family members. People really got into the theme and had a great time.
As usual, Saturday morning was dedicated to new guests, and over 50 guests were inspired to become Life Changers TLC offered great incentives, including a free starter kit and 50% off their first purchase so they could feel it.
For the main event on Saturday afternoon, TLC welcomed motivational speaker, best-selling author, and soon-to-be syndicated television host, Mel Robbins to the stage, where she spent 90 minutes training on her best-selling book, '5 Second Rule'. Mel will be kicking off her own syndicated talk show in September. Learn more @melrobbinslive.
Awards & Recognition
One of the best parts of the weekend was the Total Life Changes' Pinning and Earnings Ceremony, which began with a parade of nations, where representatives from 17 different countries walked down the red carpet with their country's flags.
The Pinning Ceremony recognized everyone's rank — from directors to executive ambassadors, everyone received a new pin! The Earnings Ceremony is where Life Changer's were rewarded for their earnings. Those who were in the $25K – $99K range received crystal awards, while those who made $100K+ received TLC branded rings!
Award ceremonies included the recognition of the Top Retailers, Top Enrollers, and Top Samplers.
'Passion is our fuel' Award – Nathalie Nicole Smith
'You're Amazing' Award –  Dr. Kimberly Edwards. Kimberly has been fighting cancer for over a year and wasn't able to attend, so TLC skyped her in live! She is now in remission and is truly amazing.
'Having fun, we get more work done' Award – Dean Nembhard
Texas Women's Foundation Fundraiser
March 8th was also International Women's Day. To celebrate, Total Life Changes held a fundraiser to support the Texas Women's Foundation while they were in Dallas. They matched collections, held a raffle for the Jeep, and donated $3K!
Congrats to Cynthia Ethridge from North Carolina, who won the Jeep Wrangler Sport!
There you have it! With a gourmet dinner, fundraiser, themed meet and greet, professional photos, Mel Robbins, and more, TLC's International Award and Recognition event in Dallas was a huge success. Corporate even revealed the location of this year's Top Retailer's Retreat!
Join TLC on our upcoming tour dates.
You'll Feel It! 2019 Tour Dates:
April 26-27 Memphis, TN
May 17-18 Detroit, MI
June 14-15 Ft. Wayne, IN
July 19-20 Washington, DC
August 16-17 Ecuador
September 13-14 New York, NY
October 11-12 Louisville, KY
November 15-16 Los Angeles, California
December 6-7 Miami, FL
You'll Feel It! Mission & Vision:

Total Life Changes' You'll Feel It events are focused on the importance of bringing guests and new people to TLC's life-changing events. Our mission is to continue to expose great health and wellness products, one of the industry's greatest compensation plans, and an incredible opportunity to people around the world.

About Total Life Changes
Total Life Changes offers a diverse product portfolio of health, wellness and beauty products. Founder and Tea Executive Officer Jack Fallon created TLC over 17 years ago with a single product: NutraBurst®. Since that time, TLC has continued to develop weight loss and wellness products to include a diverse and attractive product portfolio matched with an attractive hybrid binary compensation plan.
This allows Life Changers of TLC to be rewarded quickly for introducing new customers to our products and business opportunities. Find out why so many are saying, 'It really is different over here.'