VYVO Grand Opening In Taiwan Attended By Many
March 12, 2019
By Team Business For Home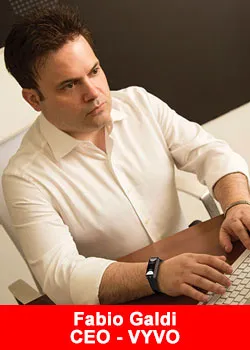 VYVO is not wasting any time in announcing their arrival to the worldwide network marketing profession.  Sunday, March 3, 2019, marked another significant accomplishment within the first quarter of the Company's existence.
The VYVO Grand Opening went off without a hitch at a beautiful downtown Taipei convention center with a capacity crowd.
The enthusiasm and passion of this large crowd for the VYVO Vision and strategic plan was tangible and the excitement within the entire VYVO family assembled on that day was obvious.   This was the first of many VYVO grand opening events worldwide.
In the words of Fabio Galdi, President and Chief Executive Officer of VYVO,
"The people of Taiwan, starting with our outstanding Taiwan leaders and professional network marketing management team, are definitely ready for a strong vision that combines innovative technologies and day-to-day health solutions. 
We can already see outstanding VYVO Velocity in Taiwan as the speed of our growth is already creating outstanding results."
VYVO's Executive Management team, along with highly-experienced Taiwan leaders, are confident that Taiwan will be one of the leading global markets and will exemplify the new VYVO slogan of "Making Life Wonderful."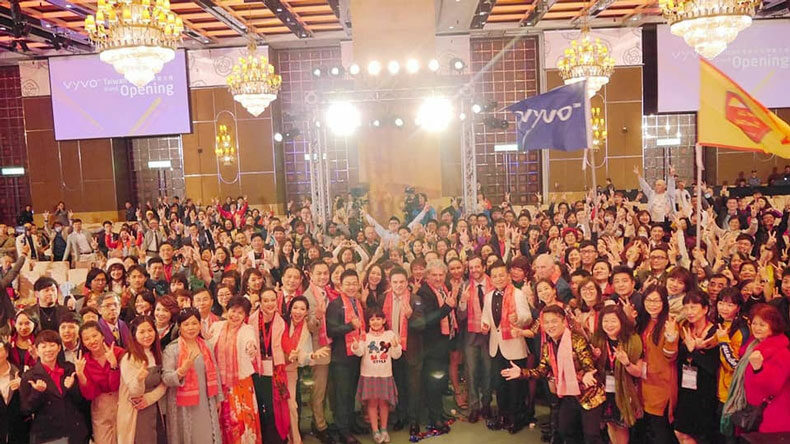 With this Grand Opening event in Taiwan, it was especially noteworthy that there was a formal announcement during the event regarding the new partnership between VYVO and a Foxconn Technology Group representative company.
Foxconn is a powerhouse Taiwan-based company and is the world's largest contract electronics manufacturer.  As VYVO's new technology and manufacturing partner, this Foxconn representative company will now add VYVO to a very distinguished list of companies for whom they manufacture products. Included on this list are such names as Apple, Nintendo, Sony and Microsoft.  Several of their senior executives were among the VIP guests of honor at the Grand Opening event.
Among many impressive things that were stated on the VYVO stage that day by one these executives was this strong commitment, "We will give to VYVO the same high-quality products that we provide to Apple."  What an impressive new partnership created by Mr. Galdi and these leading Taiwan technology and manufacturing executives.
VYVO has evolved into something much greater than only a technology company.  This was on full display at the beautiful Grand Opening in Taiwan.
If there was an "umbrella" theme that covered the messaging in Taipei one week ago, it has become very clear that through innovative technologies and a revolutionary business model, VYVO is transforming the world's ability to take personal control of health management and wealth creation.
This message is especially powerful when broken down into the various business elements that comprise the VYVO story: A wearable device to measure personal biometrics, a first-to-the-market non-invasive glucose measuring technology, specific genomics evaluation, individual DNA test results across a full spectrum of health and wellness indicators, sophisticated artificial intelligence analysis, and personalized nutrition.
About Vyvo
Vyvo headquarters are based in Singapore, with US offices in Miami, Florida, and Provo, Utah. With a robustly expanded vision and as a result of a highly successful rebranding, World Global Network now joins legions of legacy companies whose elevated market positioning required a strategic new brand identity.
Vyvo stands apart as a fast-growing company and a leader in the Network Marketing Industry. In its ten offices distributed across the globe, Vyvo employs the brightest minds, the best professionals and highly motivated personnel to drive its business forward with the most exceptional quality and creating sustainable and valuable opportunities for its distributors worldwide.
Using innovative products and a proven, direct selling business model, Vyvo helps its distributors around the world to transform their lives, their livelihoods, and that of their loved ones.