bmôr Global Brand Partner Spotlight: Jay Lewandowski
April 26, 2019
By Team Business For Home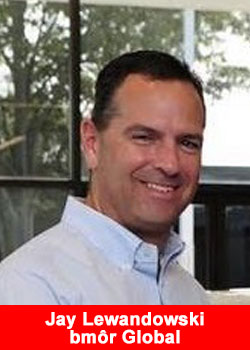 Co-Master Agent Jay Lewandowski has found his home at bmôr Global.
As he states,
"I've been around long enough to know what works and what doesn't.  Great products and compensation just get you to the starting line. This business is all about people and how you treat them from Day 1." 
That's what initially drew him to the company he has played such an integral role in launching.
My business partner, Rick James (the famous networker, not the singer) and I had experienced tremendous success in our former company.  We built a team of 65,000+ people doing massive amounts of annual sales, but something was missing.  From outward appearances, we were living the dream, but inside we knew that was not our home.
"Once we found the partners behind bmôr, saw their vision and how we could help design the company we always wanted to be a part of, the decision to walk away from that income was easy and there's been no looking back since."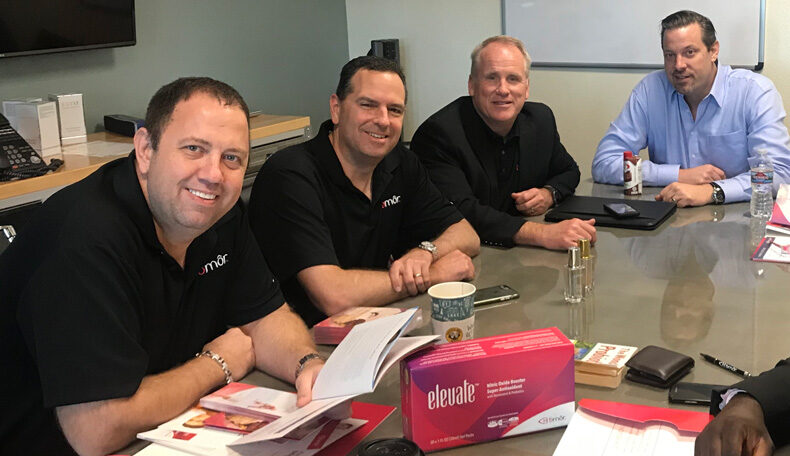 Being an entrepreneur is nothing new for Jay. He's owned and operated a tennis business since 2003.  In tennis, the right coach can be the difference between winning and going home. Jay had dabbled in the MLM industry since he was 21 without much success.
"This business had always been a part of my life, but it wasn't until my traditional business crumbled overnight, that I reached out, found the right coach, and changed my life forever." 
Since that time, Jay has shared the business with tens of thousands and travelled the world doing so.  Being a successful Network Marketer is all about connecting and caring.
I look at what this business has done in my life and it's easy to want to share that – notice I said share, not sell.
This business is about sharing stories, and with the online tools available today, it's just as easy to share with thousands as it used to be to talk to a few people. "That's why this business is so much more powerful today, and the opportunity is so much bigger."
My advice for anyone looking at this industry is to just jump in.  As Nike says, Just Do It.  Find a company with great products and a great people.
"You don't have to re-create the wheel. It's ok to be a copy-cat, just make sure you copy the RIGHT cat."  Reach out to those in your upline and do the simple things: Share, Show, Connect.  I mean where else do you get to be in business with a team of people that are there to help? Find out what tools they are using and how they are effectively using social media, etc.
This is a team sport!  If you just have fun and truly care about others, you cannot help but eventually succeed.
At the end of the day, this business is all about freedom for you and your family.  What you get out is based on what you put into it . There is no substitute for hard work and above all else, never ever quit. God Bless.
Jay lives in Durham, NC with his wife Darcy, and his two children.
About bmôr global
bmôr creates a compelling opportunity for people looking for a healthy, vital life, surrounded by like-minded community.
Launched Summer 2018, the company produces health and beauty products including its Elevate™ Nitric Oxide Booster and Super Resveratrol Antioxidant, URBRU™ Uniquely Roasted and Patented organic coffee, and the OREVE™ line of anti-aging skincare products.
bmôr currently operates in the U.S. and Costa Rica, with teams launching in Vietnam, Hong Kong and Mexico. For more information please visit www.bmôrglobal.com