Kim Kardashian Helped Tens Of Thousands Fall In Love With Univia
April 4, 2019
By Team Business For Home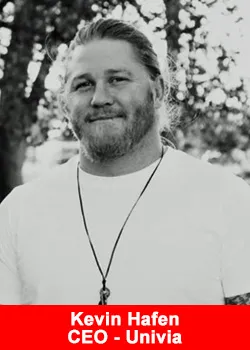 Univia's skincare line, Revitalize U, successfully launched in the beginning of 2019 and people are loving the results. A customer favorite product is a natural hair growth enhancer for eyelashes and eyebrows that deliver fast result, called Lash & Brow.  
While we are excited about Lash & Brow, we are more excited about an upcoming promotion that will put even more "Eyes on Univia". Univia's founders have fantastic relationships with many celebrities and have orchestrated collaborations on social media.
Just a few weeks ago, Khloe Kardashian helped tens of thousands of followers fall in love with Univia.  Univia is launching a limited-time promotion through their Instagram page  to coincide with their social media collaboration with Kim Kardashian-West.
Beginning April 3, 2019 to April 7th, 2019, Univia will be giving away one full-size Lash & Brow Growth Enhancer to everyone that asks for it.  Univia prides themselves on creating first-class skincare products, and their Lash & Brow is no exception.
"We are excited for everyone to be introduced to Lash & Brow, so get ready to bat those lashes!"
says Kevin Hafen, CEO of Univia.
 Lash & Brow is packed with proteins, amino acids, vitamins, and co-enzymes that combine to strengthen the hair follicles of eyelashes and eyebrows, encouraging them to grow in thicker, fuller, and longer.
Nourishing ingredients are delivered straight to the skin containing the hair follicle, nurturing the hair at the source to help it grow out stronger.
Clinical studies showed results seen in as little as two weeks with consistent use.
During April 3rd-7th, contact any Univia Influencer or online at Univia to purchase Revitalize U Lash & Brow for free, just pay for shipping. Limit one per person, per address.
"This promotion is going to fire up our customers, preferred customers and Influencers (our distributors)!" Hafen says.
"It's just another example of how having a side-gig with Univia is super fun and profitable".
About Univia
Univia is a leading social selling company distributing cutting edge wellness and personal care products. The company is headquartered in St. George, UT. For more information about Univia's products or opportunity visit www.univia.com or contact info@univia.
You can follow Univia on Instagram https://www.instagram.com/univiaofficial/.