Renita And Scott Brannan Achieve International Director Rank With Kannaway
April 6, 2019
By Team Business For Home
Renita Brannan stated upon their achievement:
"I am an entrepreneur, author, personal trainer, NBC health and nutrition expert. The timing of the end of the prohibition of Cannabis and Hemp-Derived CBD in the USA has changed my life.
It's changing the lives of all those who get involved and actively work as my teammates. CBD and the endocannabinoid system is the biggest health discovery of our lifetime. Our intitial awareness occured because of a family health crisis.
This led to extensive and relentless research to find the highest quality hemp CBD available. Thankfully, we discovered Medical Marijuana Inc and its subsidary Kannaway. The quality and legality was exactly what we were looking for.
My passionate efforts as a Kannaway Brand Ambassadors has been the most rewarding time of my network marketing career.
I had been a part of other opportunities in the past.  None have been like this. Never have I felt more confident that this opportunity is truly for anyone and everyone. Those who have had previous success in MLM's are enrolling in our team at a rapid pace.
Our favorite thing is "life freedom. We used to say "time freedom" but if you are truly building a HUGE business you understand it takes a lot of "time" every day.
We are committed to working smarter and harder.  Once the business starts to duplicate, your time invested changes a little. You may spend more time with your leaders, training and mentoring others.  One thing will never change for me.  I love the thrill of attracting, recruiting and enrolling new high quality leaders
They are enjoying greater success here. Several people who have struggled previously have found it here with Kannaway as well.  Cannabis is the difference maker.  We become good at asking two simple quesions.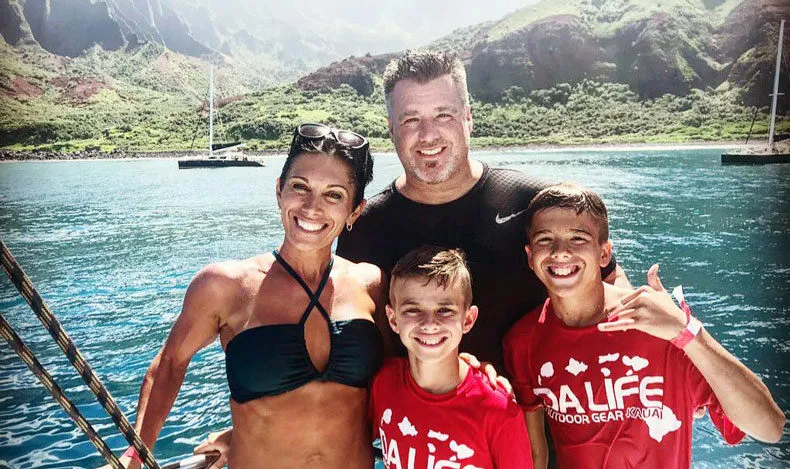 "What have you heard about the health benefits of CBD? What have heard about the enormous creation of wealth that's being created by CBD?" You see, no one has been able to legally consume cannabinoids for the last 80 years.
Never have we been able to nourish our bodies with cannabinoids without the psychactive effect of THC until now.
Everyone has this unique opportunity to become nourished by these products and it's creating undeniable health benefits. 
Simultaneously, CBD is a like a warm blanket for the nervous system while "turning on the lights" in our bodies by helping to restore homeostasis.
We are so grateful to Kannaway and all its awesome Corp support team, Dr. Stuart Titus, Blake Schroeder, Brad Tayles, Randy and Samantha Schroeder, and Kannaway's incredible employees and customer sevice representatives. We are completely thankful beyond words to our phenomenal team of champions out making a difference every day!
About Kannaway
 Kannaway, is a network sales and marketing company specializing in the sales and marketing of hemp-based botanical products.
Kannaway currently hosts weekly online sales meetings and conferences across the United States, offering unique insight and opportunity to sales professionals who are desirous of becoming successful leaders in the sale and marketing of hemp-based botanical products.
For more information, please visit www.Kannaway.com