The Average Annual Distributor Revenue In A Product MLM Company Is approx. $1,200
April 8, 2019
By Team Business For Home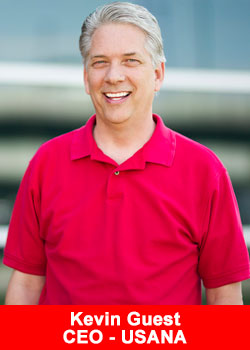 To answer the many questions we receive about this topic we analyzed the Annual reports of Herbalife, Nu Skin, USANA and Avon.
Revenue = sales, not net profit 🙂
Herbalife stated in the 2018 Annual report:
As of December 31, 2018, we had approximately 4.5 million Members, including 0.9 million preferred members and 0.7 million distributors in these markets where we have established these two categories and 0.4 million sales representatives, sales officers, and independent service providers in China
The annual revenue of Herbalife in 2018 is $4,900 million.
A Herbalife distributor revenue (Sales) is $1,088 per year.
Nu Skin stated in the Annual report 2018:
Basic Distributors"—Distributors who purchase products for personal or family use or for resale to other consumers. These individuals are not eligible to receive compensation on a multi-level basis unless they elect to qualify as a Sales Leader under our global sales compensation plan.

We consider these individuals to be part of our consumer group, as we believe a significant majority of these distributors are purchasing products for personal use and not actively recruiting others, and their purchasing levels are similar to our "Company-Direct Consumers."
Nu Skin has 1,244,000 "Customers" and 73,400 Sales leaders, in total 1,317,400. The annual revenue of Nu Skin in 2018 is $2,680 million.
A Nu Skin Distributor revenue (Sales) is $2,043 per year.
USANA stated in the Annual report 2018:
"Because we sell our products exclusively to a customer base of independent active Customers, in order to increase net sales, we must either increase the number of, or the productivity of, our active Customers. Increasing the productivity of our active Customers has not been our primary focus. Rather, we seek to increase the number of active Customers who use our products."
USANA has 290,000 "Associates" and 275,000 "Preferred Customers", in total 565,000. The annual revenue of USANA in 2018 is $1,189 million.
An USANA distributor revenue (Sales) is $2,104 per year.
AVON stated in the Annual report 2018:
Active Representatives and Ending Representatives, both from Reportable Segments, declined 6% and 8%, respectively. In 2017 Avon had approx. 6 million distributors, 6% decline means 5,640,000 million distributors. The annual revenue of Avon in 2018 is $5,571 million.
An Avon distributor revenue (Sales) is $987 per year.
If you take this 4 companies together the average distributor revenue (Sales) is $1,192 per year ($14.3 Billion / 12 million)